Melea Seward suggested I read this book. It's flying off the shelf. Who wouldn't want to know how to start a viable business with only a $100 start up capital?
My New York cynicism really kicked in when it occured to me you had to blow 27% of that start up budget just to buy the book, but I digress.
What was his gig? You can't even buy a year's worth of hosting for $100.
At first I thought the book was just a warmed over version of Tim Ferris's Four Hour WorkWeek. You know, over simplify, over promise, under deliver from some hot shot living the life in Bali?
But $100 Start Up was a thoughtful roadmap of how to start a simple, uncomplicated business.
After interviewing dozens of accidental entrepreneurs, Chris noticed a pattern that's instructive and inspiring. He also has a one page business plan that I adore on page 102.
Takeaways From the $100 Startup
Don't start a business. Don't put that kind of pressure on yourself. Do a market test first.
Remember, most small business owners have to try at least six different ideas before one gets traction. Don't get discouraged. Test it, refine your model, test it some more. What's working, what's not working?
He advocates (as I do) throwing your idea out there with people in that market niche and test to see if there are people who would pay for your product or service FIRST.
Don't ASK if they'll buy it, offer it right then and there and see if they do. Then decide if it's a real business. If you can't generate sales, your idea is a hobby, not a business.
Start with market demand in an industry where you're credible. If there's demand, you'll figure out how to deliver.
Don't weigh down your business idea with unecesary expenses at first. Do a market test.
Ask people who are in a position to give you a good reality check.
Does this idea have merit? Would you pay for it? How much would you pay for it? What's available now that might compete with this product or service?
Chris Guillebeau Asks Important Questions Every Aspiring Small Business Owner Should Answer
For that, he's earned my respect. He also provides the information in a road map, step by step format. That's so helpful.
Each chapter has summaries or takeaways and action steps. Really sink your teeth into those. They provide a road map to profitability faster.
The diagnostics at the beginning of the book help you read the market.
Where are people in pain?
What do you know, what can you design, or what do you have access to that can relieve that pain?
Does your idea address that pain better than existing solutions?
Where's the proof? Who is the market?
Would they pay for it?
How much would they pay for it?
Don't teach them to fish, do it for them!
 What's available now that might compete with this product or service?"
Sometimes the solution is a collaboration and you're the connector that pulls it together. There are many people who make real money doing that.
Some Accidental Entrepreneurs
Brandon Pearce created Music Teacher's Helper. He was a piano teacher who built software for students to schedule their lessons online.
Michael Hanna, a former salesman who got laid off and started selling overstocked mattresses. And delivering them by bicycle.
The geeky guy, Michael Hyatt, who was a power user of Evernote and made $120K on an ebook.
Let us know if you get stuck. Hit the Panic/ ASK DAWN button and we'll get back to you.
Download our our cash flow management whitepaper. It's free.
In your corner as always,
_____________________________________________________________________________________________
Our Instant CFO, Instant Marketing Manager and Instant Sales Manager Courses will teach everything you need to know about running a successful small business.  A $249 value for only $49. You get the Instant Marketing Manager and Instant Sales Manager Courses as a BONUS!
And it's 100% guaranteed. If you're not satisfied, we'll refund your money.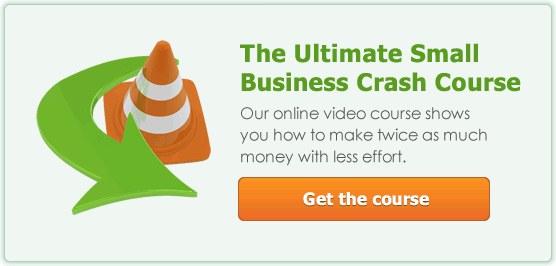 Related Posts:
Stay in the Loop