Have a small business idea? Research it easily.
At Best Small Biz Help.com we're all about return on investment. Spending a dollar? You need to get ten dollars back.  How about spending NOTHING and getting access to hundreds of thousands of dollars of the most important industry information you could ever want? Here's how…
That's what the Science, Industry and Business Library located in New York City between 34th and 35 Streets with the entrance on Madison Avenue offers. No, I'm not kidding.
Are you writing a business plan? Are you going into business and need to research your competition? If you had to pay for access to the research you need, it would cost you thousands of dollars. One subscription service we saw costs over $3,000 a year.
Here's a sampling of the databases of information you have access to that won't cost you a dime.
Hoover's- Company and industry research. This gives you forecasts on where the growth is today and where it's going to be. Some companies are "bell weather" businesses. They'll tell you where an industry is going. Hoover's covers them all.
If you want investors, they want to know the answers to these questions. Now you have an easy way to find them.
Market Research.com/Academic- shows industry information and aggregates the latest articles on your industry. It's a one-stop shop.
SimplyMap- which shows micro market demographics you can even download the maps you chart to include in your business plan. Your bankers and investors will be VERY impressed.
You'll actually know what you're talking about and have the data to prove it.
Several of these research sources provide abstracts or industry overviews. If you quote these resources in your plan or on your website, you're conclusions will be solid and unimpeachable. Investors will love you.
Here's how to get access:
First, apply for a library card by going to NYPL.org. It's FREE. No kidding.
On the top nav bar of the www.nypl.org homepage, look for "Using the Library" link. The drop menu will say "getting a library card". Follow the instructions.
Second, choose to pick up your library card in person.
This doesn't cost you a penny! Now your library card gives you access to many of these databases from home, though some you have to be physically present at the library to gain access.
Third, pay attention when you click on a research database. Some of the research you have to be in the library to use. The website will tell you. It will also tell you the hours the library is open so you can plan.
Fourth, did you know there's a really gorgeous, skylights-and-everything cafeteria in the building? If you get hungry, go up to the 7th floor of the SIBL library building. There's a beautiful cafeteria with delicious, cheap food!
If you get stuck, ask a research librarian. We had Mr. Ken Thompson who was a real treasure. Tell him Dawn Fotopulos sent you. He teaches market research so there's no one better to ask.
Last, make sure you sign up for a free class on how to get the most from the library. They take about an hour and well worth your time. Would I invest an hour to save $25,000? I think that's a GREAT return on investment.
Here are the top 10 questions investors will always ask. SIBL will help you answer. them.
Check the website out for classes and sign up online.
In your corner, as always,
_____________________________________________________________________________________________
Our Instant CFO, Instant Marketing Manager and Instant Sales Manager Courses will teach everything you need to know about running a successful small business.  A $249 value for only $49. You get the Instant Marketing Manager and Instant Sales Manager Courses as a BONUS!
And it's 100% guaranteed. If you're not satisfied, we'll refund your money.
NYPL.org
Manhattan
Science,Industry and Business Library
Market Research and Industry Profiles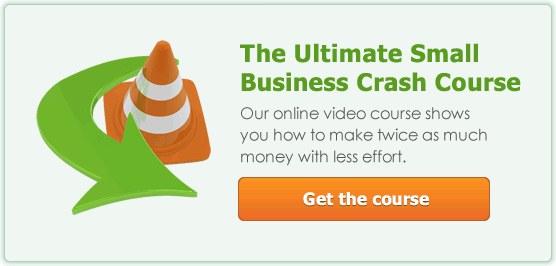 Related Posts:
Stay in the Loop