Brekly Ellard modeling our Bedazzled T-shirt
How to Leverage Your First Big Order
Years ago  my business partner and I started Bedazzled, Inc. a t-shirt company. After pounding the pavement for months and networking like my life depended on it (it did!)we clinched an order from a large retailer in Chicago, Charles Stevens.
We brought that signed purchase order with us to the bank when we asked for our loan. Here's what happened with the bank..
We already had the order. We proved there was demand for our products from a well-respected retailer. Now we needed the money for production to deliver the goods.
Our gross margin was already locked in. The risk that we'd default on paying back the loan rested more on the retailer paying us than whether or not anyone would buy the product.
The bank gave us the SBA loan hands down. We were a proven entity. The bank's risk was minimal because it was backed by the SBA.
How to Use Publicity to Get Funding
The retailer that signed our purchase order was the 'good household seal of approval' for the bank.  Then, we wanted to leverage our new retailer relationship.
We heard the Chicago Tribune was doing a full color, two page spread on new fashion for summer and we wanted our products shown. Through networking, we got in the issue and helped promote the retailer who would be carrying our t-shirts.  That equaled more credibility. The retailer got exposure and it didn't cost them a nickel.
The samples for the shoot cost us a few hundred dollars. The publicity we received was worth tens of thousands of dollars. If we had to pay for that kind of advertising, we could never have afforded it.
We proved to the retailer we were willing to go the extra mile to support sell through at point of sale.
Don't Waste Thousands of Dollars on Brochures or Fancy Websites
Chris Guillebeau argues for saving cash on MBA's and expensive start ups. We made a common, but costly mistake by spending thousands to print brochures.
There was no return on investment for that expense. All we did was eat up the profits we'd worked so hard for. When you increase expenses, it comes right off your bottom line or net income.
What a waste. These days, that mistake happens online. Don't spend thousands on a website or mobile app. You don't need to.
In the end, the multi-thousand dollar brochure was beautiful but it didn't ring the cash register. Well lit photographs of the shirts were all we needed to convince boutique owners to buy.
I now ask the question, "if I spend $1 on this promotion, will it return at least 10X in revenues?" If the answer is "no" or "I'm not sure", I won't spend it.
Money is too precious these days to gamble it away.
How To Test the Market Without Spending Lots of Money
Don't weigh down your business idea with unnecessary expenses at the beginning. Test the market first. Ask people who are in a position to give you a good reality check.
Experts Will Help Test Your Idea
Potential buyers of the product, customers who have already used it, gatekeepers like industry journalists or influential bloggers would be the kind of people who could guide you. Their opinions are worth gold.
Gary Comer, the President and CEO of Lands' End at that time provided the feedback my business partner and I needed.
I'll never forget his words, "if the whole world says you're crazy, don't give up. These are beautiful." They were beautiful. Just look at Brekly wearing our shirt!
Did I mention I paper clipped one of those photographs to a page out of the Lands' End catalog, sent it to Mr. Comer a year later and received a 5,000 unit order on my voice mail?
That was equal to a $200,000 order. Once upon a time, that was real money.
The whole neighborhood heard my reaction to that message.
Meanwhile, all we had to sell the t-shirts to Lands' End were hand painted samples and photographs of the line. It was enough to get us started to generate enough revenues to get off the ground and build a loyal customer base.
Important Questions 100 Start Up Asks You Need to Answer
In the book the 100 startup, Chris Guillebeau asks, "does your idea have merit? Would you pay for it? How much would they pay for it? What's available now that might compete with this product or service?"
How to Launch A New Product or Service Online
Chris Guillebeau also talks about how to launch a new product or service online. He gives terrific advice on what glitches usually occur and how to manage them.  He also talks about which customers need follow up and which ones are not worth your time.
This advice was worth the entire cost of the book. We waste tons of time with customers who don't provide value for your business?
The 100 startup really helps you prioritize your time online.
Chris Guillebeau provides not just the "what" or "who", but the "how" to do this. This is invaluable when time and money is really tight, which is always.
Click here to learn more about the questions Chris Guillebeau asks every small business owner needs to answer.
Grab a copy of the book and let us know if you get stuck.
Hit the Panic/ ASK DAWN button and we'll get back to you.
Download our cash flow management whitepaper. It's free!
In your corner as always,
______________________________________________________________________________
Our Instant CFO, Instant Marketing Manager and Instant Sales Manager Courses will teach everything you need to know about running a successful small business.  A $249 value for only $49. You get the Instant Marketing Manager and Instant Sales Manager Courses as a BONUS!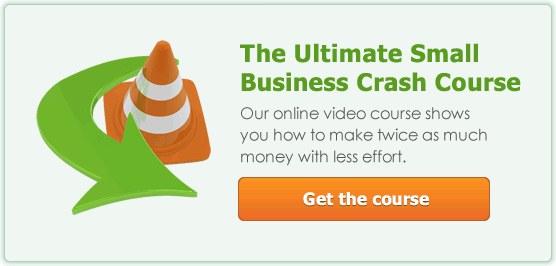 Related Posts:
Stay in the Loop