Yum!
All my students at the Kauffman Fast Track Program in New York learn early on that if you're a commodity, you'll go bankrupt. Why? Your customers will only buy on price, not value.
If you're not different and better than relevant alternatives, they'll shop you based on price and you'll eventually lose profitability.
Mast Brothers Chocolate Adds Value in Creative Ways
Mast Brothers Chocolate has found a way to add tremendous value to their product. One of my dear students, Abyssinia, presented me with a block of Mast Brothers Chocolate with Black Truffles as a thank you for a great class.
I wish you could sample this chocolate through the website. It's amazing. I was introduced to Mast Brother Chocolate through the Food Channel and wondered how good it was. Now I know.

First, this is artisan chocolate, made in small batches with the highest quality of remarkable ingredients.
Second, they add rare, expensive ingredients. When was the last time you had real, black truffles in your chocolate bar, hmmm?
Third, their packaging communicated I received a very special, handmade gift.
You won't find this stuff at your grocer's counter and it isn't cheap to buy.
I wasn't sure if I should eat it or frame it.
One taste, and I was hooked.
It's scrumptious. A little salty, a little earthy, just the right touch of sweetness.
It had the coolest texture too.
Take a look at the packaging. Each package is wrapped by hand, not by machine so the chocolate does not break.
Mast Brothers also designs their own wrappers which are beautiful and elegant.
Today, I snarfed down the last delectable bit. Thank you so much for your kindness, Abyssinia!
Thank you Mast Brothers for showing us how it is possible for creative, small business owners to take a commodity and elevate it to an art form.
If you want more information on how to add value for your  small business so you don't have to compete on price, click here.
I'll be sending Mast Brothers Chocolate to friends this Christmas. Now that I've sampled their product, I'll be back for more!
Download our cash flow management whitepaper. It's free!
In your corner as always,
______________________________________________________________________________
Our Instant CFO, Instant Marketing Manager and Instant Sales Manager Courses will teach everything you need to know about running a successful small business.  A $249 value for only $49. You get the Instant Marketing Manager and Instant Sales Manager Courses as a BONUS!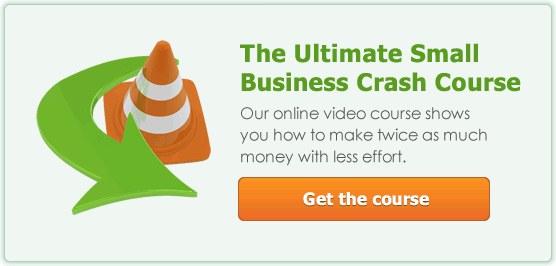 Related Posts:
Stay in the Loop