Just take a look at this shot. It's not photo shopped. How in the world did they manage to defy gravity? Unbelievable. These gorgeous dancers are from the renown Alvin Ailey Dance Company.
I got a sneak peek behind the scenes when one of their beloved massage therapists, Shey, spent some time in my Fast Track Growth Venture class.
She was telling me as soon as someone comes off stage, she knows exactly which muscles hurt now and which ones will be crying for attention tomorrow!
Shey was so funny. She said, "I'd see a wince and I knew. Take fifteen minutes today to fix it, or take two hours three days from now to fix it!"
Madonna could only pray she'd have someone like Shey in her corner.
In an effort to make all this flying around look effortless, there's a small army of massage and physical therapists that follow these superstars around to keep them on their feet.
They get paid to handle injuries when they happen, but what about getting paid to prevent injuries? Hmmmmm……
Shey and her peers were offering training sessions for the dancers to help them condition their bodies to prevent serious injuries, especially the younger, less experienced dancers.
The sessions were a big hit! They can charge for these sessions three ways:
Charge on a per-head basis.
Charge on a per hour basis regardless of class size.
Charge on a flat fee basis regardless of class size.
When I was training field staff for a non-profit in Albania last summer, I learned a hard lesson. Conducting a training class for ten people is a lot different than conducting it for forty people.
I charged on a per diem and realized afterwards I made a mistake.  If the client wanted to pay only on a per diem, then the number of people in the class needed to be capped. The effort to be wholly present for forty people is completely different and far more work than for ten. Duh.
My recommendation to Shey was to charge per head. She should also realize there are so few training courses to prevent injury out there, why limit the classes only to one dance company? She should market to other dance companies and dance centers in the area.
When Shey gets older and her hands tire of all the manual effort, she'll have these training sessions to fall back on. She's an expert. Now people will pay for her head, not just her hands.
And both are beautiful.
How do you turn a healthy profit in your small business?
Our Instant CFO, Instant Marketing Manager and Instant Sales Manager Courses will teach everything you need to know about running a successful small business.  A $249 value for only $49. You get the Instant Marketing Manager and Instant Sales Manager Courses as a BONUS!
___________________________________________________________________________________________
Download Cash Flow Management Whitepaper
If you haven't done it already, download our cash flow management whitepaper.
It's free. I wrote it because no one else was talking about this stuff.
If you run a small business, you need to read it. Fast and easy.
Tell everyone you know who runs a small business they should read it too.
In your corner as always,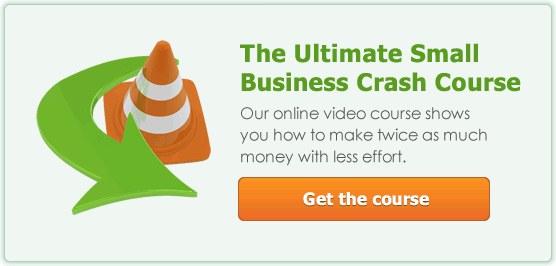 Related Posts:
Stay in the Loop