Best small business accounting software has been on our brains for awhile now.  We've been searching for the best options out the to help your bookkeeping decisions.  With so many options out there, it can be tough to navigate through them all and still come out ahead.
To help you out, we've been sharing how to pick the best version of QuickBooks for your small business.  We've gotten so many good responses that we'll be sharing two of them with you today.
The first comes from small business owner and top TV and radio voice-over actor, Billy Surf Martin.  His company, LicketyPick.com, provides number one picks for hundreds of products and services.  Here's Billy's pick on QuickBooks:
I used QuickBooks Pro with payroll for years and switched in January 2010 to the online version. Although QuickBooks Pro was good, the online version is MUCH better.  My biggest reasons are these:
Mobility: Login from anywhere and from any computer.
Auto Invoices: Send regular clients automatic invoices that recur as often as you like.
Immediacy: Login very quickly.  The desktop version, on the other hand, is sluggish and by the time you click to where you need to go, you've lost a few minutes!
Support: Get better technical support.  QuickBooks uses different customer service teams (desktop vs. online) and the online support teams are better.
I've been very impressed with the online version!
Thanks, Billy, for your input!  If you'd like to contact Billy directly or use his company's free service, please see below:
Billy Surf Martin
CEO
LicketyPick.com
Just 1 Best. Of Everything.
We also received excellent advice from Shilonda Downing, founder of Virtual Work Team, LLC.  Her advice reminds us that selecting the best QuickBooks really depends on your company's needs and circumstances.
Here's what Shilonda had to say:
I typically tell my clients that if they sell products and have inventory, the offline, desktop version is best. This is because companies can accurately track inventory with it.
However, for my clients in the service industry, I recommend the online version, as it is streamlined and allows for greater back-end support from virtual or in-person assistants.
Thanks for this important recommendation, Shilonda!  If you'd like to contact Shilonda or her company, please see below:
Shilonda Downing
www.virtualworkteam.com
Toll Free: (800) 478-3112
Be sure to look for another great review of QuickBooks coming out tomorrow.  This one will include additional detailed information on all versions of QuickBooks (Online, Pro, and Premier).  Stay tuned!
And for a great overview, check out this post on the best small business accounting software around!
And if you get stuck, don't be afraid to hit the Panic Button.  It's the only help desk for small businesses online.  No nonsense.  No kidding.
Don't forget to watch our training videos.  Don't know what a P&L is?  Don't know how to prevent bankruptcy?  You can't miss these videos, available to you 24/7.  Go to our Learn section to watch as often as you like.  Beyond finding the best small business accounting software, you'll learn highly valuable tips you can't afford NOT to watch!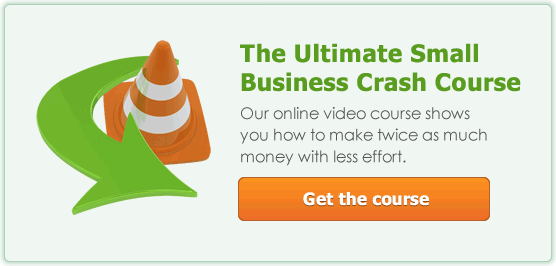 Related Posts:
Stay in the Loop