Bello Verde should be called Bruto Nero the way he handled himself. Here is the exchange with Daymond John.
How do you know if an offer for your company is worth it?
The owner wants $360K for 6% ownership in the company
Daymond offers him his "sweet deal" at $360 for 33% ownership.
They are miles apart. Is it really a shot in the dark or are there benchmarks to determine what a business is really worth? There are.
The owner is valuing based on net revenues; Daymond the shark is valuing based on net income from what I can surmise.
If you listen carefully, the tug of war is not over the size of the investment or even the percent of ownership. It's really over what the company is worth.
Here's how to tell if you should accept an offer.
The owner is valuing his company at $6MM. How do we know? Because $360K is 6% of $6MM.
With annual revenues of $2MM, the owner is valuing the business at 3X annual revenues.
Daymond on the other hand is not valuing the company on revenues. Why? Because he knows there are tons of expenses to this business.
These include; the cost of skilled staff (tailors), fixed overhead (stores), inventory (accessories and fabrics), and infrastructure (machinery and back office systems and technology).
What's does Daymond John care about?
Daymond's a bottom line guy, so I'm guessing he's valuing the business on bottom line, not top line.
Based on his offer of $360K for 33% stake in the company, he's valuing the company at a much lower price, $1MM. That's a $5MM difference.
Assuming the business kicks off a very healthy 15% net income per year, at $2MM in revenues,  that would be $300K net income generated per year.
Daymond is valuing based on net income, not revenues or cash flow.
Daymond is valuing the business at 3X net income, not revenues. I think Daymond is generous.
He didn't ask the guy what his annual cash flow was. The most conservative investors base valuations on cash flow, not even net income.
If you read Numberphobic, you'll know not all revenue and thus net income translates into cash because customers often take discounts or they're unable to pay.
Cash flow is always THE most conservative measure.
The real value in accepting Daymond's offer would have been that Daymond knows branding and he certainly knows mens retailing. In fact, he's a genius at it.
What will be the value of the company in two years?
Let's assume Daymond invests his lot expecting a 20X return in two years, like most VCs. That means Daymond expects his stake to be worth roughly $7MM ($360K x 20).
If he maintains a one third ownership stake, that means he thinks the business could be worth $21MM. The owner's stake would be worth $14MM.
Whether the business is worth $1MM or $6MM, the minimum upside for the owner with Daymond's conservative valuation, is from $750K to $14MM.
And this guy turned this down? He's out of his mind!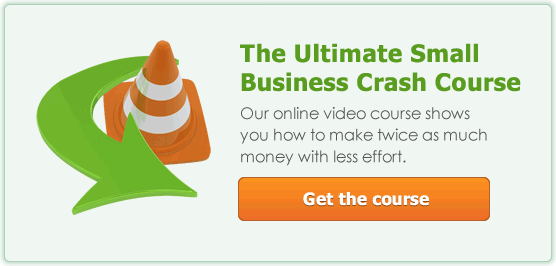 Related Posts: