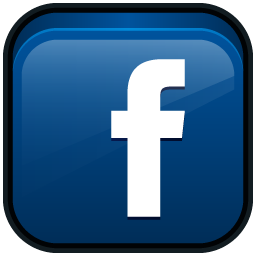 Creating a Facebook Fanpage for small businesses or solopreneurs can be tricky. The article below from the Wishlist, gives steps by step instructions to create a Facebook Fanpage quickly and easily.
How To Create A 'Fan' Page on Facebook
Facebook 'Fan' pages are open for anyone to have!
Moreover, the creation of one of these pages is a quick and painless process. So, what's preventing you from creating another online social media presence to help promote yourself and/or your business? You may not know how.
In this article, we are going to help with that by explaining exactly how to set up a Facebook Fan page of your own, so keep reading
First things first, if you do not already have an account with Facebook, then you can easily sign up for a standard (personal) page instead of a Fan page if you like. You can find the standard sign up form on the Facebook homepage http://www.facebook.com/
If you do already have a standard Facebook page, you can create a "Fan" page for yourself or business.
You would still simply navigate to the Facebook home page but would click the "Create a Page" link under the green "Sign Up" button.
You then see three choices; you can create an Official Page, a Community Page, or Create a Group.
The Official Page option that is presented is actually the "Fan" page and what we are focusing on in this Post. You want to select the option that fits your situation best. You can choose between options like Local Business, Brand, Artist, Band, etc.
As an example, when I created a Fan page for WishList Bobbi, located at http://www.facebook.com/pages/WishList-Bobbi/108817762486434, I set it up as a business.
As mentioned, you can set up your Fan page in the manner you prefer. As a note, your page will appear the same on Facebook regardless of which choice you make.
Once you have made your selection, click on the button that states "Create Official Page." Facebook will then ask you to invite friends and post info such as Basic Information, Contact Information, Education, etc. as well as to list other Pages you like.
Now you're done! You now have a Facebook presence you can direct your members, clients, friends or ANYONE to!
You can add posts on your new Facebook Fan page Wall, add pictures in the Photos tab, and start a list of topics in the Discussions tab. It is very similar to other areas in Facebook, such as a regular profile page. You can use all of the standard features or learn about more advanced ones to communicate with your fans.
In addition, with your official Fan Page you are able to create a Profile Page. Be sure to fill out as much information as possible in the Information tab.
Now all you have to do is invite all your Facebook friends to 'Fan' you and build your fan base. Be sure to Tweet about your new "Fan" page on Twitter as well and to add a link to your page in your email signature.
Your own thriving community will be started in no time
---
There are more tools to assist in growing your
membership site
. Great tools to keep your members coming back for more while keeping it easy for you to maintain. Find out more information about a
membership site software
that will cover all your needs.
Source: http://www.submityourarticle.com
Permalink: http://www.submityourarticle.com/a.php?a=99585
Stay in the Loop