Meet Dawn Fotopulos - Your Small Business Coach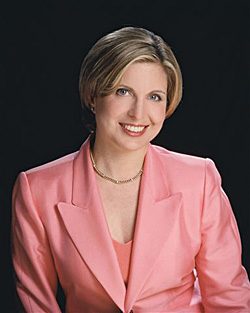 Dawn Fotopulos is the founder of BestSmallBizHelp.com and a successful business woman who has helped thousands of small businesses thrive. Dawn's goal is to empower small business owners and solopreneurs to meet their full potential.
Small businesses are the lifeblood of any economy and the engine of innovation. Dawn understands how daunting it can be to run a small business and this is why she developed a series of short small business training videos that will take you through all the steps necessary in developing a successful small business!"
Dawn Fotopulos
Dawn M. Fotopulos has launched over eighty profitable businesses and product lines in the financial services, consumer products, real estate development, high technology and non-profit sectors.
Best Small Biz Help.com
Ms. Fotopulos has been holding seminars for small business owners for over fifteen years first at Citibank and now through Best Small Biz Help.com, a division of DF Consulting, Inc. The content of those seminars is now online in our exclusive video training library available 24/7. These short courses simplify and focus the entrepreneur on only what they need to build a sustainable enterprise.
The mission of Small Biz Help.com is to help small business owners increase profits with existing resources in every economic environment. Every client who has taken the firm's advice has improved profitability.
In the 1990's, Ms. Fotopulos joined Citibank as Vice President in the Consumer Bank where she ran the Marketing Group for Corporate Card Products, the fastest growing and most profitable product line in the institution at that time. In Citibank's branch network, she successfully turned around failing businesses and launched branch-based seminars to drive revenues.
Ms. Fotopulos has moderated for The New York Times Small Business Summit Conference on "Thriving In A Tough Economy." She has appeared on MSNBC as a specialty guest on "Your Business," MSNBC.com Small Business Tips, and has been quoted in PINK Magazine. Ms. Fotopulos is the Turnaround Specialist on Forbes.com Small Business Exchange "Ask the Expert."
Ms. Fotopulos holds a Bachelor of Science degree from Cornell University (dean's list) and a Masters Degree in Business Administration in Management (with distinction) from The Stern School of New York University.
She has been a visiting speaker at Columbia Business School, an adjunct professor at the Stern School of Business at New York University, a certified facilitator for the Kaufmann Fast Track Program for Entrepreneurs, and currently, is a full time faculty member in Business at The King's College in New York City. Ms. Fotopulos regularly attracts standing room only audiences for her talks and waiting lists for her classes.
Speaking Topics Include
"Accounting for the Number-Phobic" - (Accounting Basics)
"Never Compete on Price Again" - (Market Strategy)
"The Three R's of Megaprofits" - (Business Management)
"Never Sell Anything and Make A Fortune" - (Sales Strategy)
"Your insights are stunning, Dawn!" ~ Carole H., two times a New York Times best-selling author
| | |
| --- | --- |
| | Social Networks |