You have some incredible skills to offer, and you're looking to pair them with small business ideas.
How do you find people who will pay you to do what you're good at? Is there a way to use your skills to do freelance work, turning your talents into a small business?
There are many of these work-from-home opportunities. If you have a marketable skill, chances are that someone needs it…and will pay you for it.
What kind of skills are people looking for? Here are just a few examples:
• Proficiency in Adobe Photoshop, Adobe Pagemaker, and virtually every other computer application (even Facebook!)
• Translation
• Copy editing
• Sports writing, copywriting, technical writing…and every other kind of writing!
Armed with any of these skills, you are ready to implement your small business ideas and start freelancing.
You just need to find employers. There are many online databases that bring together employers and job seekers.
Elance.com is one of these databases—but it specializes in posting freelance work. It doesn't post positions like Monster.com or CareerBuilder.com. Instead, it posts specific tasks.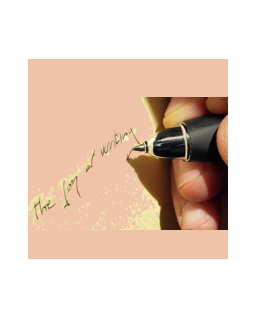 For example, one subscriber says, "I need a top-notch, professional editor to edit a weight loss book that I am finishing in the next few days. This book is going to be published in a hardcover book and sold on TV starting this month, so I need it done quickly."
Freelance then allows people to submit proposals in response to job postings. The employers can then review proposals, interview respondents, and choose a specific respondent to perform the job.
If you post jobs frequently and become familiar with Elance.com's subscribers, you can request that specific people review your proposals and consider your job postings.
With Elance.com, it is free to post jobs. If you are looking for jobs, Elance requires that you subscribe to the website. Subscriptions range from free basic packages to other more complex packages that require monthly payments.
As the website boasts, "Elance facilitates the entire work process from hiring to collaboration to payment."
If you choose to use another service like Elance, be sure to avoid scams. Some organizations may ask you to submit application fees. They may not be legitimate, so exercise caution.
You can either freelance on your own or using a service like Elance.
Either way, freelancing is a low-cost form of self-employment. You are marketing a skill you already have. So chances are you already have the equipment necessary to complete the job.
This means low start-up costs and minimal initial investments on your part.
The only real cost to you is marketing. How will people find you? You can tackle this on your own and do your own marketing legwork. Or you can opt to use a service like Elance.
Whatever form freelancing takes in your life, it can be a cost-effective way to implement your small business ideas.
Stay in the Loop