If your small business ideas involve opening a restaurant, then prepare yourself for lots of hard work. Very few restaurant ventures are successful right from the start.
In a city like New York, it is estimated that 60% of new restaurants fail within their first two years.
Scott and Heather Fratangelo opened their restaurant, Spigolo, in this competitive atmosphere. Spigolo is a quaint Italian bistro located on Manhattan's Upper East Side.
Scott and Heather's opening of Spigolo is a rare success story in the restaurant industry. That's why New York magazine relayed their story in the article "Start Your Own…"
Below is a list of the financial demands that Scott and Heather needed to be prepared to meet in order to open Spigolo.
Start-up costs:
• Security deposit - $14,000
• Construction costs - $260,500
• Liquor license - $4,500 (Note: The license lasts for only two years)
• Legal fees - $9,500
• Sidewalk-café permit - $3,500 (Note: The permit lasts for only two years)
• Architect - $3,500
• Furniture and dishes - $8,000
• Start-up inventory - $8,000
• Equipment costs - $30,000
• Total start-up costs - $341,500
Monthly operating costs:
• Rent - $14,000
• Staffing costs - $25,000
• Insurance costs - $666
• Inventory costs - $25,800
• Total monthly operating costs - $65,466
Every day, Scott and Heather needed to sell 215 plates of gnocchi at $14 per plate in order to just break even.
Where did Scott and Heather get the money to cover their initial start-up costs?
The couple had $160,000 in savings. One of their friends, the owner of a pizzeria, chipped in a matching amount, as did their friend's father.
Scott and Heather made a few key decisions that can also help make your small business ideas as successful as theirs.
First, Scott works as the head chef. Heather multitasks, working as pastry chef, wine consultant, and hostess.
In other words, they fill the highest-paying jobs themselves. This saves them at least $100,000 that they would have to pay anyone that they hired.
In the New York magazine article, Scott said, "When you're as small as us, you have to be the operator."
Second, Scott and Heather make their employees buy their own uniforms. This seems a bit severe, so why would they do that?
Scott said, "They wouldn't take care of them otherwise." The couple wants their employees to be personally invested in their jobs.
Third, Scott and Heather decided to open Spigolo only for dinner each day. That's when the restaurant would be busiest. So that's when their return on investment would be the greatest.
Each night, there are twelve employees working: two dishwashers, four cooks, one pastry assistant, two servers, one runner, one bartender, and one coat-check worker (as needed).
Each server earns $20 per shift, plus tips. The credit-card tips are first logged into Spigolo's bank account. That means they are on the books.
Fourth, Scott and Heather set an inventory goal for their restaurant. According to Scott, "[t]he goal is to have absolutely nothing left by the end of Sunday." Every week, the restaurant uses $4,000 in food and $1,500 in wine.
Fifth, the couple had a few simple, clear business goals when they decided to open their restaurant. They knew that they needed to bring in $3,000 per day to break even. That translated into an average check of $52.
Now the restaurant has monthly profits of between $8,000 and $9,000.
Keep these tips in mind as you tackle your own small business ideas.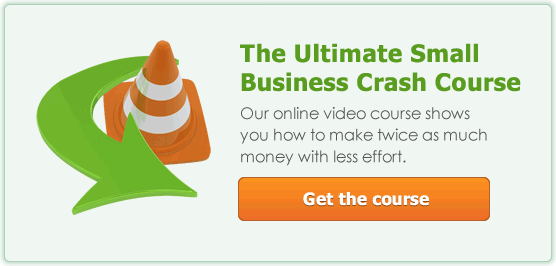 Related Posts:
Stay in the Loop