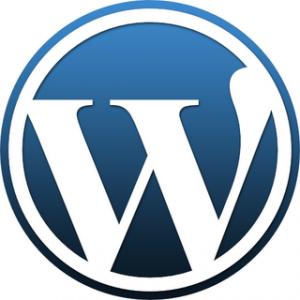 Marketing Tips for Small Businesses is about reducing costs and time to find new customers and generate more revenues. Here's some inspiration for starting a blog.
My introduction to marketing class is an amazing group of people. There are three teams of four students, mostly upperclassmen.
Their assignment was to come up with a theme for each team they felt passionate about.
Then each week, they post blogs on their happenings from their daily lives.
Here they are:
Take The Local Global.com shows you all the incredible hidden, ethnic treasures in New York City.
Our students at The King's College are really savvy about finding off-the-beaten path restaurants, museums and low or no cost ways to discover the richness of New York's diverse population.
It's brilliant.
Spend some time here.
Send them your best picks.
I bet they'll get published.
In Line Waiting.com is hilarious. No one can live in New York City without waiting in lines. It's what we do. It's like the national pastime here.
You wait for food. You wait  for transportation. You wait to buy stamps. You wait for licenses. You wait to buy a bagel. It never ends.
These guys have a great take on what YOU can do to save your sanity while waiting in line. Don't miss the post about strategies for dealing with dreaded line-cutters. I couldn't stop laughing. Clearly, the writer has had first-hand experience!
Last but definitely not least, is Dorm Liberation NYC.com. Do you actually think beer pong is high-level recreation? The DLNYC team is here to tell you, there's so much more out there, Virginia. They cover everything from Halloween Happenings to great out-of-the-way places for a superb cup of joe.
My students are the ultimate insiders. They come from all over the world, but in a few short years, they're experts on the city.
Visit their blogs. Leave a comment.
The blogs are funny, poignant, clever and not-to-be-missed.
Find a topic you're passionate about. Make sure that's a topic you know well from your own life experience. Then use your blog as if it were your journal. Write posts around 600-800 words each.
We'll talk more about optimizing your posts in later articles, but for now, get started. A new world awaits you. It's just as easy as writing a letter online.
We use Bluehost.com as our domain registrant and site host. They're not the cheapest but they're professionals and when you have a problem, they're right there for you.
We don't like wandering in the desert with site crashes.
It puts a crimp in our day.
If your content is compelling, you'll attract visitors.
Visitors become customers.
Customers ring the cash register.
As Martha would say, that's a good thing.
And if you get stuck, hit the Panic Button.
Real help. No nonsense. No kidding.
At Best Small Biz Help.com, we are The Solopreneur's Lifeline.
Stay in the Loop