For many, retirement brings a time of relaxation, but not for Drew and Frances Coburn. He is an engineer and she has a Masters in social work. They have had long and fulfilling careers, raised a family, and traveled all over the world. Yet, when it came time for them to settle into retirement, the Coburns sold everything they could do without and moved to Prince Edward Island (PEI), Canada to start their own small business.
The Linden Homestead in Stanley Bridge is a pretty bed and breakfast that looks nothing like it did when the Coburn's purchased it. They planned carefully for the move, researching other bed and breakfasts in the area and learning all they could about the island's tourism to gain an understanding of the market.
They created business models to determine their costs of maintaining the property year round when their market is very seasonal. The vacancy rate for nearby B & Bs was about 80% and they used that to determine their costs as they looked at different locations.
The income from their business would have to supplement their retirement, and in a reasonable amount of time, for it to be worth the effort.
They found a location that would allow them to live there while making the renovations that they needed – and it was a fixer. "The basic building structures were here. The property was decorated in the 50s style. It was old and rough; basic cottages. The first year we gutted the two suites and hired carpenters to work on remodeling or rearranging the rooms in the cottage. Our goal was to build an upscale property." Drew and Frances were fond of the region and moving there fulfilled a life-long dream.
They wanted a place that easily accessible from the mainland and cost effective for them to break into the hospitality market. Their research led them to PEI. With the help of a local realtor, they were able to identify a number of tourist hot spots and focus on properties nearby. Starting a bed and breakfast fit their interests.
They tripled the size of the bathrooms, installed soaking tubs, and furnished the rooms with high-end furniture to create an environment of luxury for their guests. Their goal is to one day add spa services to their business and the sense of spa luxury has permeated their decorating decisions.
Because of the nature of their business they must consider food safety, fire codes, industry standards, and government regulations when making any changes to their business. They were prepared for some red tape but were surprised at some of the things that they were required to adjust.
For example, B & Bs can only have 3 rooms; more and the business is considered an inn and subject to more stringent regulation. This forced them to get creative in how they add value to their customers and plan for future growth. One day they hope to expand their business to an Inn, but until then they are growing slowly to ensure they have the customer traffic to support their efforts.
The Coburn's B & B has a tasteful appeal that nods toward vintage without descending into kitsch. "We wanted to modernize the house without making it look modern." To save on money, Frances shopped sales and sewed as much as she could for the décor. In one case, she found furniture that was being sold cheaply because the upholstery had been damaged. So she worked with a fabric company to have the furniture reupholstered. The end result was high-end furniture, with the specific look of their B&B, at reduced prices.
Their customer base has shifted since they first opened their doors. At first they saw many well-to-do, middle class couples who were looking for a romantic getaway. Then in their third year they noticed more families were looking into their services. The Coburns focus on "clients first" says Frances. "We try to make their stay the best we can. We try to fine-tune breakfast to suit them."
When a customer stayed who had celiac disease, Frances went out of her way to research recipes that the woman could eat. The customer (who was used to having to travel with her own food) was thrilled and had not expected them to be so considerate to her needs.
The Coburn's love what they do, they love the area, and they want their visitors to love it too.
When customers arrive late or flustered, Frances makes them tea to help them relax and get settled. Every morning a different breakfast is served to give guests variety. "I really don't think we've had two the same," says Drew. They're small touches but they give the Linden Homestead a homey appeal.
Drew and Francis are at a stage in life where many would want to kick-back and take a break. But they have chosen the more difficult, and some might argue, the more fulfilling path of pursuing their dream. A lot of what they have learned has been through trial and error. They did as much background research as possible before they purchased the property, but surprises still happened.
Their advice to small business owners is to expect the unexpected and budget accordingly. That renovation "looks like it can be done in a year" but that may not be the case. "You can't just do it on a shoe string no matter what you want," advises Drew. Certainly not while maintaining quality customer services. The trick is to know which corners can be cut. The bed and breakfast will continue to grow with the expansion of gardens and outdoor areas for special events. In the meantime, the Coburn's are enjoying their "retirement" and new people they get to meet along the way.
The Coburn's selected the Linden Homestead's location after doing extensive research of PEI and nearby areas. What research have you done into the location (whether physical or online) of your business and its effect on your ability to connect to customers?
Tourism is highly seasonal so the Coburn's must budget with an understanding that the majority of their revenue will be earned in a couple of months each year. When are the peak times in your market? How are you factoring this into your budget and planning?
Construction notoriously unpredictable. How have you planned for the unexpected in your small business launch?
This post is part of the series Small Business Success Stories! Follow the rest of the series here. 
Stephanie Jonasson is a writer for Film & Company, LLC. When she is not helping small businesses define their brand, she enjoys curling up with a cup of tea and a good book. 
Rachel Lee-Carey is a producer for Film & Company, LLC. In her spare time she likes traveling and embarking on culinary adventures.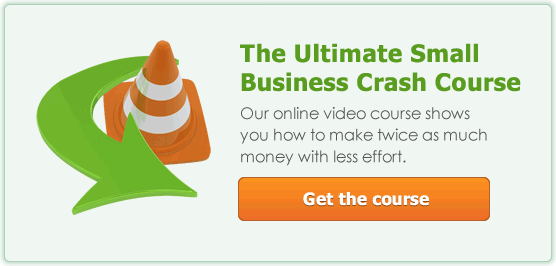 Related Posts:
Stay in the Loop