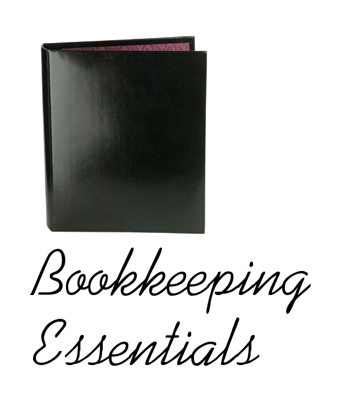 Small Business Bookkeeping Essentials are hard to find on the web. There are a lot of websites on accounting, but very little for small business bookkeeping.
Laura Kenway's website, www.bookkeeping-essentials.com meets our criteria for super helpful. I was very impressed with her knowledge and her passion to help you, our solopreneurs and small business owners.
Laura (who is also known as "Lake"- very cool) is a CPB-Certified Public Bookkeeper in Canada that works from home. She operates a small, personalized bookkeeping practice. While the tax laws are a little different in Canada than in the United States, setting up a chart of accounts and capturing your revenues and expenses are almost identical.
If you run a small business or are interested in a small business start up, small business bookkeeping essentials should be book marked for small business  bookkeeping help. I interviewed Laura and here are her responses……
Q: Why did you create Bookkeeping Essentials?
A: My passion is to tutor home based businesses in good bookkeeping practices through my website bookkeeping-essentials.com.
Q: Whom do you serve?
A: Bookkeeping-essentials.com's main purpose is to educate and provide support to work from home business owners. The site was created with two specific groups in mind. The first group served are work from home business owners who do their own bookkeeping.
Keeping the books is a legal requirement for all small business owners. A good set of books can actually save your business money through reduced taxes, managed cash flow, and improved profits … so learning how to do it right from the start is essential.
The site is also a soft landing spot for bookkeepers who work from their homes. Working from home can be an isolating experience so bookkeeping-essentials.com acts as resource and guide … just as if I was a co-worker down the hall or in the next office.
Small business owners will find a series of friendly, informal, easy to understand chats so they have the tools to take control of their small business accounting. The idea is not to have entrepreneurs who are scared of numbers feel intimidated … but leave with a sense of, "I can do this!"
Q: How should small business owners interact with your site to get the most from it?
A: The site is designed to grow and adjust to the needs of the small business owners who visit.
The "Front Office" is filled with basic bookkeeping tools to make the learning curve easier.
A visit to "The Practice" will find chats on special transactions to watch out for, common bookkeeping entries, month-end procedures, and bookkeeping checklists.
In "The Training", small business owners can learn how to assess if their financial statements are accurate by leaning how to perform a monthly financial review. The benefit to them in performing the review is they learn how to interpret and use the gold mine of financial information to help run their business … how to be proactive instead of reactive.
If they have a bookkeeper doing their books, they can use this review to supervise their bookkeeper's work.
"The System" section includes the method of setting up a bookkeeping system suitable for the size and complexity of your business.
Chats on getting your filing organized in a way that matches your organizational style to learning how to evaluate your bookkeeping system provide practical, easy to implement suggestions for those just starting out.
Pressed for time? A good place to start is "The Tips" page. It has common questions and topics with links to more detailed information. This way you don't have to read entire chats. You can focus only on what you are interested in today.
For those confused on where to start … it can be overwhelming … go to "The Help" and locate a chat on "How to Start Doing Your Own Bookkeeping."
One of the things you'll find out is why you should print out your chart of accounts and carry it around like a grocery list.
"The Tea Break" is a great place to click, poke, peek and snoop around.
You will find several bookkeeping forums where you can ask questions or share your experiences and expertise. Bookkeeping-essentials.com is a Small Business Accounting Guide for home based bookkeepers and business owners.
It is a free resource where you can discover the essentials of good bookkeeping practices … and take control of your business finances.
Cheers, Laura Kenway
Thank you, Laura.
Small business bookkeeping can be confusing and scary for small business start ups and solopreneurs. We've partnered with Laura Kenway because we're confident if she can't help you, she'll know who can.
Small Business Bookkeeping Essentials can get solopreneurs and small business owners off on the right foot! Find more helpful articles on bookkeeping here.
And if you get stuck, Don't Panic.
At Best Small Biz Help.com, we are The Solopreneur's Lifeline tm.
Dawn Fotopulos
Founder
Stay in the Loop