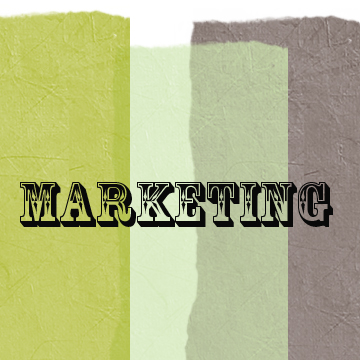 Marketing tips for small businesses is all about reaching your audience the least expensive and most effective way possible.
When I was first thinking about Best Small Biz Help.com, I knew I needed to get to know my audience first. That's market research. The easiest way to do this was to give a series of talks on topics I knew well that mattered to small businesses.
My first talk was on "accounting for the number phobic". It was a smash hit. The talk was so well-attended, we had to turn people away.
We clearly hit a nerve because we framed a topic that intimidated most small business owners. I also invested several hours that day talking to people individually.
They told me about their businesses, hopes and struggles. It was like getting a graduate degree in one morning. That motivated me to make the investment in accounting basics, guerrilla marketing and sales secret videos.
The best marketing tip for small businesses I can give you is when a lot of people raise their hand to say "I have this problem", pay attention.
From that feedback, I developed a series of accounting seminars to teach small business owners how to read their financial statements. The core of those talks are now captured in our accounting basics videos.
Nancy Ploeger of the Manhattan Chamber of Commerce suggested the producers of the New York Times Small Business Summit Conference attend one of my seminars. They did.
From there, they asked me to moderate a panel at the conference on "Thriving In A Tough Economy".
MSNBC was in the audience so they invited me as a guest expert on the show "Your Business".
From there, I got several paid speaking engagements.
What marketing tips for small businesses did I learn?
Do your homework first. Find out what people are stressing over. Find out if there are many people that have that problem or just a few. Industry trade groups can help here.
Focus just on that core issue that matters most and is consistent with your expertise.
Next, put your ideas out there. Present your comments on other people's blogs on the subject.
That builds credibility and trust. That's the best marketing tips for small businesses I can give you.
Without trust, no one will listen to you no matter how smart you are.
In your articles or comments, always tell a story for application. We all see ourselves in stories. Stories are mini case studies.
These are situations others have experienced we can all learn from.They transform theory into real life. We'll remember better. We'll understand more completely.
To build your reputation online, first start making comments on other high trafficked sites. It's less time, hassle and cost. Let people "hear your voice" as an experienced adviser.
Listening to conversations off line or online FIRST, then commenting on the topic will make your comments far more valuable to viewers.
Stay tuned for more marketing tips for smallbusinesses.
At Best Small Biz Help.com, we are "The Solopreneur's Lifeline".
Stay in the Loop