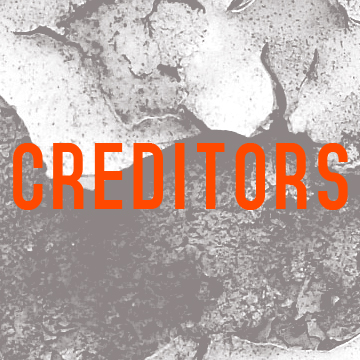 Creditors calling you? Debt Lawsuit leaving you panicked?
Sound legal advice could give some relief.
Solopreneurs and small business owners put their heart, soul and financial health on the table. In tough times, the most honest people can fall on hard times and get behind on credit payments. These days, creditors are brutal about cutting small business credit lines and pursing legal action.
Without good credit, you lose access to needed small business credit that may be required to fuel the growth of your operations.
Many law practices and debt consolidation companies say they can help, but all too often, the solopreneur or small business owner ends up no better off or even worse off. The promises rarely deliver.
If you are a small business owner that's having credit problems, it's important for you to seek the help of a law practice that specializes in fighting debt lawsuits. These firms protect debtors from the harsh consequences of a money judgment that could devastate the businessperson.
When I started my firm, it became my mission to remove the immediate threat of money judgment for our clients. That stops the phone ringing and the endless, intimidating letters.
The next step is to be your advocate by asserting every city, state, and federal law available to you in the underlying debt lawsuit.
Below is an example of how one client dug out of what appeared to be insurmountable debt while avoiding bankruptcy.
Our client, "Mr. B", an established architect who produces beautiful work.  As the business grew, he used increasing amounts of consumer credit to fund his business operations.
Although he knew that using credit in this fashion is a gargantuan risk, he simply had no choice. His sales were slowing down, so his income was not enough to cover operations.
Banks would not lend him money because his credit lines were exhausted. Insidious, sub-prime credit was his only available option.
$70,000 dollars later, he found himself hopelessly crushed under a mountain of personal liability. After relentless calls and letters from collection agents, he enlisted the help of a debt consolidator who promised to cure his financial problems.
Out of the13 (this is not a typo) credit card debts, this consolidator settled only three of them. Mr. B was sued for the remaining 10 credit debts with potential liability of over $50,000.
When he asked the consolidator why he was being sued, her response was, "well they could always go legal on you." This means, they can always sue you.
It doesn't even matter if the lawsuit is frivolous, which I've seen, it often is. The objective was to intimidate the small business owner.
Like 90% of consumer debtors sued, he did not answer the summons because he was never given proper notice. He was also uneducated about the process. Most people are, until they have a problem.
Then they learn about the process the most expensive and painful way possible. The other challenge is, when most people get intimidated, they become paralyzed. You'll see how paralysis can cost you dearly.
Did you know, if you fail to protect yourself by appearing in court, whether by design or default, a judgment may be entered against you? That means, you lose automatically if you don't show up.
Paralysis and ignorance can be VERY expensive.
Debt collectors seek the judgment in order to freeze your bank account(s), garnish your wages, and any other intrusive means available to them to collect money.
First, it's clear many debt settlement/negotiation/consolidators are not delivering on their promises.
What debt consolidators often fail to mention is that many banks and debt buyers are not cooperating with many of these companies who claim to have negotiating leverage with the banks.
If you've been sued, you need a lawyer who specializes in working out debt problems to protect you in a court of law.
In New York City, debt collectors filed approximately 300,000 lawsuits per year between 2006 and 2008. The vast majority of the these cases resulted in default judgments – automatic wins for the debt buyer because the person sued did not appear in court.
One prominent debt buyer saw a 95% increase in revenue from legal collection during the first quarter of 2009 because of "no shows".
Mr. B (my client) was adamant about avoiding bankruptcy. He needed a legal expert in credit and collections. This was someone who could deal with his many outstanding court judgments against him by picking them off, one by one. That's what we did for him.
Our work vacating Mr. B's 10 outstanding judgments has been astoundingly successful. We were able to vacate (remove) all 10 money judgments and have obtained 8 dismissals (the remaining two cases are still pending).
The legal effect of overturning these judgments has been the following:
No more credidtors' threats
No more threatening calls
No more threat that his bank accounts or other assets would be seized
I am a lawyer who specializes in the field of litigating credit and collections on behalf of my clients suffering under mountains of debt.
My job is to re-open your case and seek to excuse your default and vacate (remove) the judgment entered against you.
I then fight the debt buyer or creditor on the merits of the case. When tested, often these debt buyers are unable to produce admissible proof to sustain a case against you.
In other words, my aggressive litigation tactics defeat the shoddy practices of debt markets.
My clients are pleased to find that judges are lenient in vacating money judgments and prefer that even these comparatively low-value credit cases be litigated "on the merits."
We can even take an offensive stance. For example, if, during the course of my investigation, I discover that the creditor's collection practices were unfair or abusive, I can assert counterclaims against the credit under federal and state law.
Laws such as the Fair Debt Collection Practices Act and the Fair Credit Reporting Act are designed to protect creditors.  A firm grip on this federal law produces significant leverage in my debt defense cases.
What does this mean? If your business has credit problems, you don't have to feel like a victim.
My advice to Best Small Biz Help.com visitors is that after you've received anything that even hints at legal actions (especially a "Summons" and "Complaint") contact a lawyer who specializes in credit and collections immediately.
This will protect you from the bully — but easily defensible – bank or debt-buying plaintiff, if you have the right counsel.
Even if you think the debt at issue is legitimate, your legal defenses could potentially eliminate the lawsuit – and maybe even the underlying debt. Most importantly, it will help you stay in business.
Don't just seek a debt consolidator or any attorney. Seek counsel from a legal expert in credit and collections.
Small business and solopreneurs are the future of the US Economy. We want to do everything we can to keep them alive and thriving.
Jesse Langel, Esq.
__________________________________________________________
Jesse Langel, Founding Partner of the  Langel Firm,  represents debtors who have been sued for unpaid debt. The Firm swiftly intervenes and strikes at the evidentiary weaknesses of banks, debt buyers and collection law firms. We often defeat cases on jurisdictional grounds and recover monies that were extracted through wage garnishments or bank restraints.
The Langel Firm, 225 Broadway, Suite 700, New York, NY 10007, [email protected], www.thelangelfirm.com
____________________________________________________________
Related Posts:
Stay in the Loop