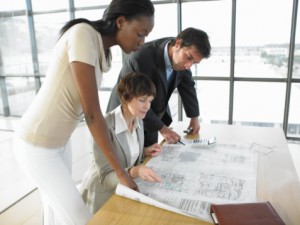 Alexandra Harrison Interviews Irv Bruns of Aqua Corporation:
At Best Small Business Help, we want to grow your small business profits as a successful solopreneur. Our Celebrate section is full of small business owners who have fought the battles you face every day and survived downturns. These entrepreneurs have the great ideas and expert advice that your business has been waiting for.
Here's 45 years of small business experience in under 15 minutes. Courtesy of Irv Bruns, founder and owner of Aqua Corporation. He'll take you through every stage of a small business:
Being your only employee
Surviving tough economic times
Expanding too quickly
Developing a reliable brand
Making service part of the value proposition
Irv was working at a furniture store when his boss asked him about getting into the sprinkler business. Not thrilled selling furniture, Irv decided to switch careers. Irv started Western Sprinklers, and was his sole employee.
He went door-to-door, asking to measure people's yards and give them a sprinkler quote. After doing free labor to promote his brand, he'd sell, install, and service the sprinklers himself.
Irv knows how to thrive as the only employee. Irv was then able to grow and add a part-time and repair worker.
Then his old boss decided to get out of the sprinkler business, and Irv and two partners bought the retail side of his boss's company, and changed the name to Aqua. The original owner had been involved with wholesale, manufacturing, and retail, but Irv and his partners recognized their limits, and only took on the retail side.
Irv and one of the partners bought out the third partner about a year after they initially bought the company. A few years later, Irv bought out the second partner to become sole owner.
In his 45 years of business experience, he's only seen one man run a business with a partner successfully. Irv advises that sometimes 60/40 splits can work, but with 50/50 there's no clear boss.
As Aqua grew, Irv thought about expanding into the second half of the office space they rented. His landlord Doug warned him about all the former tenants he had who expanded space and collapsed.
Irv realized that to compensate for the increased overhead, Aqua would have to do significantly more business volume, requiring another crew, and a second secretary, on top of higher rent. To expand physically, Irv would have had to take a paycut. Aqua stayed in half the office space. Bigger isn't always better!
In the mid 1970s, Aqua was expanding really quickly, and this time the question wasn't space, but time. Growing too quickly, their quality fell as they tried to do too many jobs at once.
After a year of lower quality work, their reputation was almost destroyed and the company almost folded. "You can destroy a 10-year reputation in six months," says Irv. After that, Aqua had to rebuild its image.
Expansion is a dangerous blessing. If you're sacrificing quality for quantity, you're expanding too quickly.
Focusing primarily on homeowners, Aqua delivers a quality product and compete on value and convenience, not on price.  Builders will install a shoddy sprinkler to cut costs and meet requirements. Homeowners want quality installation, a superior product, and continued service. Aqua meets customer needs by:
Installing with a pipe-pulling machine, so yards aren't destroyed
Offering rain sensors and master valves, designed to conserve water and money
Delivering continued service through blow-outs and cycling systems through weather
Building personal relationships with customers to anticipate their needs
Aqua's niche customers tend to be a little older, and willing to pay for the convenience of not having to worry about watering the yard. Aqua found its customer base and works to meet customer needs.
The service and quality Aqua's niche customers get makes them some of Aqua's biggest supporters. Irv knows his clients personally — he was installing a sprinkler while a homeowner was out of town.
The fence contractor was also there and was prepared to put a small gate in the fence. Irv looked at the large yard, knew the homeowner would buy a riding lawnmower, and that it wouldn't fit through the small gate.
Irv explained this to the fence contractor and offered to pay for the bigger gate himself if that wasn't what the homeowner wanted. The homeowner was thrilled. Aqua creates customer loyalty through attention to detail and authentic customer relationships.
Aqua has shifted from primarily doing installations to focusing on service on the systems. Irv says, "Circumstances change, so you have to be flexible and change with them."
Aqua is a great example of keeping your corporate goals while changing the specifics. In other words, Aqua knows the why and changes the how.
The company didn't build itself — since 1965, Irv and his expanding crew have worked tirelessly to create a dependable company. Once an Aqua crew installed until midnight to meet a deadline.
Irv has told the fence contractor to put in a larger gate, caring about the needs of his individual clients. Aqua's tenacious commitment to excellence and personal care makes it the great company it is today.
Aqua's time-tested reputation makes it perfect for our Celebrate section. They've come through the same problems you're facing now, and have expert advice on the hard times in entrepreneurship.
They deliver an innovative quality product, and have creatively added value. They've survived market downturns and persevered even as competitors cut corners. After 45 years of dedication, we want to Celebrate Aqua's success and share Irv's insight. Thanks, Irv!
Alexandra Harrison
Stay in the Loop