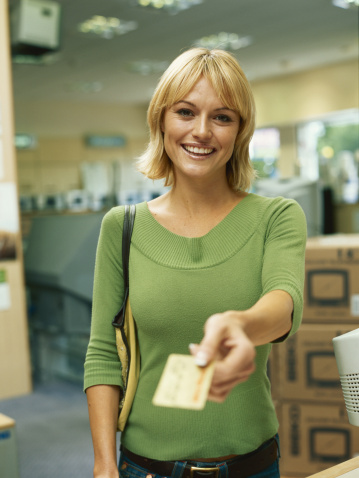 Small business marketing strategies will show you how to gain new customers without spending gobs of money. The single most important question you must always ask yourself is: "Why should customers buy from me instead of my competition?"
The picture below looks crazy, right? Why would the owner of a brand, spanking new Toyota hang a plastic baseball bat and two plastic mats off the front grill of his or her car?
Can you interpret this picture? What's really going on here? Earth to Toyota! (Scroll below for our version of the answer).
This brand new Toyota has no front bumper so the owner made his own!
This car is parked in New York City. If this were Ogden, Utah, I doubt the car owner would have the same fender-bender risks. The front fender doesn't have a real bumper; you know, the kind that can give or receive a fender kiss without costing $5000 in damage.
Parking spaces are so tight in NYC, it's just a matter of time before your car gets bumped or smashed. This poor car owner is trying desperately to protect the front grill. The customer is saying something important without saying a word.
GIVE ME A BUMPER, TOYOTA! The customer clearly cares less about the what the trim of the car looks like if the whole front end is at risk! If aesthetics were primary to this car owner, I promise you, non of that flotsam would be hanging off the front fender.
What small business marketing strategies can we learn from this? Your customers and potential customers are always communicating important information to you.
Before you offer a new product or launch into a new business, observe your target audience in their "natural habitat". What do they do? What's important to them? Buy some bagels, make some coffee and invite them in to listen to where your competitors are missing the boat.
Most customers will never tell you what their needs are. If you watch, listen, ask questions, you'll see for yourself what matters to them. Where are they in their lives? What do they make a priority when they spend time or money?
Then over deliver the solution and you'll have loyal customer following you everywhere. This is the most important small business marketing tip you could ever learn.
No one ever told Sony Music they wanted a Walkman. Sony observed teenagers carrying around hernia-inducing boom boxes so they could have stereophonic sound anywhere they went.
Sony made that gorgeous sound truly portable in the Walkman, Watchman, then MP3 players.
If you are better, more efficient, more creative in solving problems, saving money or saving time and aggravation for your customers or making customers smile and laugh , you're golden. These small business marketing strategies are worth millions of added revenue to your business if you really understand this.
There is the equivalent of plastic baseball bats hung on front grills in your industry too. Look for them. They're there.
Stay in the Loop