Small business marketing tips will help you leverage what you have to make more money. That's why you're in business.
But just remember that you can't be all things to all people. As a small business owner, you'll never have the scale to reach every possible customer in your universe. You have to pick your spot, as they say. Or in marketing terms, you have to find your niche. Here's how to do that…
The formal definition of a "niche" is "a distinct segment of the market," according to Dictionary.com. This refers both to the customer segment you choose to serve and the way you intend to serve them. In other words it includes what product or service you plan to provide and the end-benefits your customers will gain.
A niche or segment is a way of grouping like-minded people who have similar tastes, preferences, and spending patterns. If you can identify an under-served group of customers with a product or service offering that beats your competition-or finding a niche-you have a good shot at finding new customers, making sales, and boosting profits.
We all can think of some niches:
Fuel efficient cars is a niche for the budget-stretchers and environmentalist alike.
Women who must wear the latest fashion is a niche. They're called early adopters. Price is no object.
People who need to buy THE latest iPhone is a niche. We call them many things like "tech heads" or "geeks." What they really are is big spenders.
Notice these people can be young, old, of any skin color or ethnic background, and wealthy or not. What makes them a community is their similar preferences and purchasing patterns. A population is a segment. A niche includes the population and the offering. If I offered only out-of-date technology to a "techy" market, I'd go bankrupt overnight.
Our posts about small business marketing tips will help you find YOUR niche!
Read about Mardi, our jewelry repair expert. He's sure found his marketing niche! This man never has to worry about revenues.
Or check out our post on Fran Liscio, our botanicals photographer who makes AMAZING silk scarves!  This post will show you how her small business markets them!
And meet Amy DeGiulio of Sugar Flower Cake Shop who took a small business from nothing to superstar-status in less than two years.  Our post shows you how she did it.
___________________________________________________________
And if you're looking for more great small business marketing tips, watch our small business training videos here.  All the small business advice you need, all in one convenient place!
And if you're stuck, just hit the Panic Button! It's the only live help desk online for busy business owners. Experts are waiting to help you.
At Best Small Biz Help.com, we are The Solopreneur's Lifeline. ™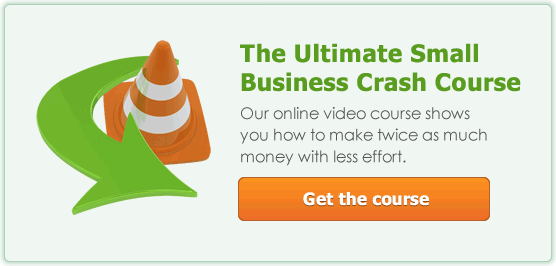 Related Posts:
Stay in the Loop