Every weekend hundreds gather in Williamsburg, Brooklyn for Smorgasburg; a weekly, open-air market boasting over 75 vendors. Explorers can find food from cultures around the world, ranging from the traditional to the truly bizarre.  Customers flock from all over the city to discover new flavors and treats.  One favorite stop is Alchemy Creamery, the 18-month-old brainchild of Guiseppe Maione and his fellow business owners JD Gross, and Jesse Goldman. Their "Magic Wand" ice cream cake confection has gained popularity across the city, garnering rave reviews in The New York Post and The New York Daily News.  Together these three men have taken a culinary experiment and turned it into a living.
It all started when two newlyweds were given an ice cream maker for their wedding. They had no use for it, except their friend Guiseppe seemed to have some ideas for tasty desserts. Alchemy Creamery was born in their kitchen from a guy who made ice cream his hobby. He created whatever flavors struck his fancy and shared them with friends and family.  Not comfortable with everyday vanilla, Guiseppe and his friends – JD and Jesse –  made flavors like coconut and green tea, Rooibus and Lime, and the ever popular chocolate chai. The response was so overwhelmingly positive that they considered the possibility of a business in being different.

The first thing they did before launching Alchemy was test their flavors with as many people as possible. The guys had their friends, family, and co-workers (over 300 people in all) taste the product and used their feedback to continue to improve. The encouragement from their testers convinced them that this was not just a niche product, but was something that could attract a broader audience.
Testing revealed their strengths as a team and, when it came time to discuss what roles each would take in the business, things fell into place:  Guiseppe became the brew master and creates the flavors to draw in customers; JD took over daily operations of the company and makes sure that the company's accounting is in order; while Jesse unleashed his inner marketing guru and handles sales.
They have tried to be as intelligent as possible every step of the way. Once their product was tested, they looked for a market that would lead them to the right customers. They chose Smorgasburg's weekend events in Williamsburg, Brooklyn because the people most likely to buy their gourmet ice cream were already regular shoppers there. "There's a lot of adventurous eaters who come here to Williamsburg. People are not intimidated by the different flavor of something or a take on classic food. They're here to explore." Their customers know that they could go to any corner store and buy a pint of ice cream. They come to Alchemy Creamery to get something different.  "They want to expand their palettes instead of just getting what you can already get at shake shack or something like that." Smorgasburg puts them in the center of their market while allowing them to operate with consistent hours every weekend to ensure continuing sales and name recognition.
All three guys man their booth on weekends, interacting face-to-face with their customers. This has created wonderful opportunities: "It's instant feedback." Even during the interview a customer walked over and volunteered his opinion on one of the desserts to Guiseppe.  They are not defined by any one product and this leaves them free to be flexible according to their customers' desires. "We can change things week to week. We're not married to any specific flavor." Customers often suggest flavors that Guiseppe had not considered, but are very popular once introduced to the store.
They are surrounded by similar small businesses that focus on unique food selections. This drives customers to the neighborhood looking for tastes outside of the ordinary and helps to introduce new customers to Alchemy. They work closely with their neighbors: "I don't think we would have grown as naturally if we didn't show up here. It's like the Yale of food schools to be here." They bounce ideas off of each other and learn from what they see is working for the businesses around them.  They also help each other in practical ways. If Alchemy Creamery runs short on spoons, they know they can go to their neighbors and what they need because of the relationships that are in place.
At every step, Guiseppe and his team have worked to anticipate the needs of the future. His advice to people starting a small business is:  "Try to research every scenario. Try to be your own devil's advocate." They know that their advantage in the market is the quality and flavor of their products. "I try to make outrageous flavors because nobody else is doing that in our market and I think that is really going to set us apart," says Guiseppe.
Things don't always go smoothly for this new business. When asked what they could have done better, all three say, "Everything." There have been right and wrong decisions along the way that lend adventure to their story. "This whole thing has been a learning experience," says Guiseppe. "You don't know what you don't know until it smacks you in the face." If they could go back, the one thing they would change is taking the plunge, into working with Alchemy Creamery full time sooner. "We all severely undervalued what quitting our jobs and taking this on full time would really mean for the company and ourselves. We could have instigated more growth sooner and it shows."
There are many important decisions in Alchemy Creamery's future as it continues to grow in popularity. Yet, Guiseppe, JD, and Jesse have a connection with their customers, both in creating new flavors and in sales, that makes what they do a lot easier. They're not afraid to experiment with something new or get rid of what is no longer working. They have found their niche and are here to stay – it is an adventure.
The guys at Alchemy Creamery tested their ice cream flavors with over 300 people before launching their business. How have you tested the market value of your products/services?
Customer feedback is part of Alchemy's research and development for future flavors. What channels of communication have you developed with your customers to ensure your products/services are meeting their needs?
Community relationships have taught Guiseppe and his team about what they need to know to run a small business in their target market. What relationships are you building to better help you understand your niche and customers? 
Stephanie Jonasson is a writer for Film & Company, LLC. When she is not helping small businesses define their brand, she enjoys curling up with a cup of tea and a good book. 
Rachel Lee-Carey is a producer for Film & Company, LLC. In her spare time she likes traveling and embarking on culinary adventures.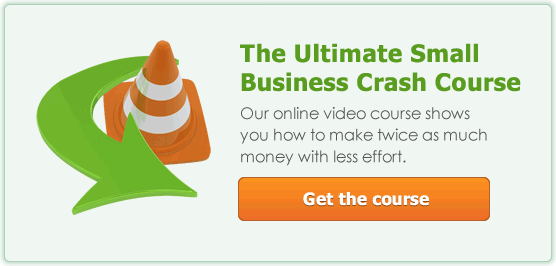 Related Posts:
Stay in the Loop