Knowing the ins and outs of how to hire a bookkeeper is important for running a successful business. It is essential to get the right person working for you who is a good match for your company.
If you get stuck with someone who doesn't have the right qualifications you will have wasted his or her time and yours, as well as your money.
So how do you know the differences between a good bookkeeper and a bad one? How do you find the person that is just right for your company?
A crucial part of the hiring process is the interview.
Denise Altman, from Altman Initiative Inc. runs a business that helps owners hire people and manage employees. She has incredibly helpful advice to offer for small business owners in how to interview a bookkeeper.
Tip #1: Make sure that candidates actually have formal  training in bookkeeping.
There are people out there who only know bookkeeping from being taught by someone else. Make sure you find a bookkeeper who has had formal training.
Tip #2: Ask Your Accountant to Interview Your Bookkeeper.
They'll be working closely together anyway. Your accountant will know right away if you're hiring a bookkeeper is accurate and knows how to capture standard transactions.
If you know nothing about bookkeeping or just hate numbers, this is a great task to pass on to your accountant. If you do know a thing or two about bookkeeping and the proper way to write out forms and deal with numbers, then you can do it yourself.
Tip #3: Ask the Candidate About How They'd Handle Specific Transactions.
Here are some examples of tasks you or your accountant can have the candidate go through in the interview:
Have him walk you through a bank reconciliation. If he can't do this properly, it's time to say goodbye.
Have him do a journal entry to depreciate an asset.
Ask how he would proceed after receiving a statement from a vendor.
It is incredibly important to have the candidates actually walk you through the processes of bookkeeping in the interview.
Walking you through specific tasks will provide proof that they're qualified for the job.
Tip #4: Check Four References.
Three is usually not enough. Call the bookkeepers other clients or former employers. You want to know if they're trustworthy, accurate, hard-working and are able to meet deadlines.
You will be more likely to find someone who is experienced in the skills and knowledge needed for good bookkeeping.
Remember, part of running a successful business includes hiring a bookkeeper who has proper training, and can show you that they know exactly what they are doing before make your hiring decision.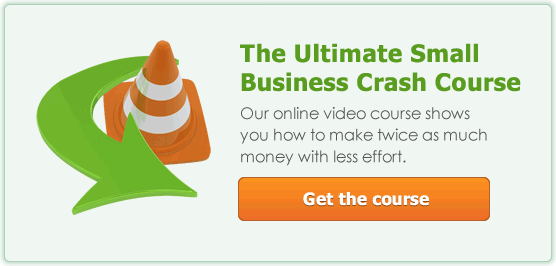 Related Posts:
Stay in the Loop