Visiting a new mechanic can seem a bit like playing Russian roulette, especially for those of us who can barely tell a fan belt from a brake pad. Integrity may be difficult to find, but is invaluable in building a reputation for quality service.
Mike Davidson has owned and operated Parkway Automotive in Little Rock for 15 years. He had an unconventional start in small business: With young children at home and another on the way, he was fired from his job at an auto shop after he raised concerns about professional integrity.
Despite this setback, he rallied and dusted off a business plan he had written when working for his former employer. His focus is simple: industry growth, customers, and employees. New services, products, or strategic plans must benefit at least two of the three for Mike to implement them.  His goal is to "offer as many services as we can feasibly do well."
Mike believes Parkway's biggest responsibility is to its customers. "When people believe you will do everything in your power for their good and nothing for their harm – that's trust." People trust Mike and his staff with a major piece of their property (and often livelihoods) when they leave their cars in Parkway's care.  They need to know their vehicle will be safe for the road when they get it back. Sometimes this means re-working traditional business practices in the auto industry.
For example: many shops pay their service advisers commission. Mike found this encourages or leads to outright lying to customers to boost sales. Instead, his staff is salaried and he assesses them on their ability to contribute to office culture and meet the needs of their customers.
It's not easy getting a job at Parkway.  "I trust everyone who works for me. The day I don't trust them is the day they don't work for me." Prospective employees run a 12-15 hour gauntlet of interviews over several weeks, meeting with every member of staff, before they are "voted onto the island" by the office.  He regularly asks for feedback from his staff and actively responds to their concerns. "At the end of the day, I can't oversee every transaction. So I've got to trust the people that I've put in place."
His biggest success has been a VIP membership plan that builds long-term customer relationships – even spanning generations. Customers benefit from reminders about upcoming vehicle maintenance, inspections, and discounts throughout the year. This gives them time to prepare financially for repair expenses. Meanwhile, Parkway Automotive receives consistent, planned business and is better able to seek new customers in a strategic way. Parkway's employees benefit from the plan because it allows them to build closer relationships with clients and suggest products and services that directly meet customer needs.
Twelve people are now part of Mike's team and his client base is thriving. When asked what he wishes he had known when he founded Parkway he responded, "The Lord kept me just ignorant enough to keep moving forward. If I knew everything I needed to know to start a business, I would have been incredibly overwhelmed and I would have believed I could not do it."
But he was not flying blind. He intentionally sought other small business owners in the auto industry – from across the country – and was able to learn from their experiences. They are not in direct competition with each other for market share and so are able to help each other grow their businesses without a conflict of interest. They meet twice a year, visiting one business at a time to provide critiques and assess potential for growth. Then they put their heads together and form a plan for how that business can best move forward in addressing its weaknesses.
His association with this group has led Mike to become a small business and auto care mentor in the Little Rock area and in his industry overall. He is regularly featured on a TV morning show where he discusses the maintenance and mechanics of owning a car. He is also instrumental in two books. One was co-written with five other entrepreneurs. It features small businesses in the Little Rock area and shares their secrets to success. The second book, fresh off the press, is a guide to understanding cars for people like me.
Parkway Automotive's motto is "The service will amaze you." What's truly worth noting about this business is Mike's commitment to surrounding himself with people of integrity and his focus on providing value to his customers. In return, his customers, employees, and industry partners become valuable listening posts for changes in the market. They cover his blind spots better than he ever could.
Mike created a loyalty program before other auto shops had one. For one up-front payment, members get free oil changes for life, along with regular vehicle inspections. What can you provide your customers that build loyalty and extend their lifetime monetary value to your company?
When Mike hires new staff, they are interviewed by the whole team to make sure each new staff member will fit the culture and expectations of the business. When you are hiring or looking for contractors, what steps do you take to make sure they are a good fit?
This post is part of the series Small Business Success Stories! Follow the rest of the series here. 
Claes Jonasson is the owner and founder of Film & Company, LLC.  He likes to draw and write fiction when he can grab a few minutes between media and design projects. 
Stephanie Jonasson is a writer for Film & Company, LLC. When she is not helping small businesses define their brand, she enjoys curling up with a cup of tea and a good book.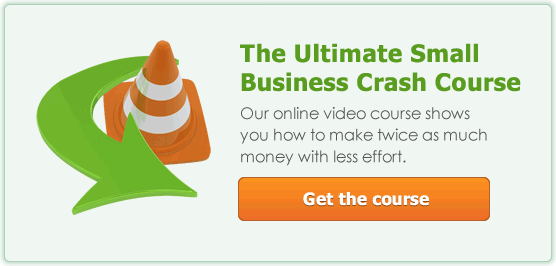 Related Posts:
Stay in the Loop