Jacob Carey is not a typical New York City business man. A trained surgical technologist and father of four grown children, Jacob Carey had reached a point in his career where he could be taking it easy. Instead, he and his friend, Mark Sherman, founded The Unity Games.
Jacob and Mark (that's Jacob on the left and Mark on the right in the picture) saw division in their community whereby children and teens were choosing "friends and enemies" based on racial, social, and economic lines. Gangs, drugs, and harsh economic realities make it increasingly difficult for children in these communities to succeed. Both Jacob and Mark have experience playing sports and saw the relationships that team activities can form. Barriers like race or economics mean little on the basketball court. Most importantly, lasting friendships form, creating a positive peer influence that lasts long after the game is done.
"Being an ex-athlete and being a coach, I got to see those things allow people to come together, and the friendships that are developed over the years of playing." Now, one weekend a year children from all over the East Coast gather on Staten Island to play basketball and make friends without barriers.
The Unity Games is a non-profit organization that succeeds in its mission because it asks a question that evades many small business owners: Who holds the purse strings?  The goal is to reach children with the message that "everyone out there is not the enemy; that they can get along with other people." That is their bottom line.  But the message only sticks if it's reinforced by their friends, making those peer relationships the keeper of the strings.
This knowledge is what distinguishes The Unity Games from similar programs, that try to create role models from celebrities or sports figures in an attempt to keep kids out of trouble. "Other programs, they bring someone in to talk to them and hand out some t-shirts. Our program is a bit different because it talks about real issues."  Not only that, it gets the kids
talking with each other about these issues in an environment where their ideas can become their own.
Their newly formed peer groups then reinforce these lessons and provide support throughout the year when they may be tempted.  "That's not what was happening before," says Jacob. "Kids would be on the same team and then they would disperse and wouldn't want to have anything to do with each other."
Their program is unique because it recognizes who has the purchasing power in their relationships with these kids. Children are shaped more by their peer groups than by almost any other source of influence. The Unity Games builds on this by building new peer groups to keep children engaged between games when the temptations at home are the most prevalent.
They are the cereal box of sports programs for kids. Like a cereal company will use flashy colors to attract the attention of children, The Unity Games offers tournament sports and celebrity appearances. But take a look at most cereals and you'll find a small ad somewhere on the box that markets it as a "whole grain" or "healthy grain" product, because the parent, and not the child, holds the purse strings. Kids are The Unity Games' end customers, but it's their peer groups that make the purchase.
Basketball provides an easy medium to build the relationships and team mindset that The Unity Games hopes to inspire.  "We picked a target group. And, if we can soften that target group before they harden their feelings about other people earlier in life, then we are meeting our goals."
Their specific program evolved through trial and error. Settling on Staten Island, they worked with the community to recruit volunteers to run everything from registration to coaching. "If we had started in Manhattan, we would have failed. If we had started in Queens we would have failed." Their community on Staten Island was already tight knit and people of all ages happily came forward to volunteer to work with the kids. Families were engaged in a common activity with their children and grandchildren in a new way. By starting the Games in this area, they were able to see how the program would work without having to build a community from scratch.
Jacob offers a word of warning to new business owners and founders: be careful who you share your ideas with. His biggest mistake in founding The Unity Games was not trade marking their logo soon enough. Some of their plans and design ideas were stolen by people who they approached early on for investment.  He advises small businesses to keep in mind the goal that you are trying to accomplish, keep loyal and dedicated people with you, and keep your finances in good health.
The Unity Games has a powerful influence in the lives of the children who participate every year.  "Seeing some of them grow up now and go to college. You see black and white kids get together with other ethnic groups and they're all the same age and they come back every year. These are college kids who could be anywhere else on a March day and they come to The Unity Games. They want to be volunteers and coaches," says Jacob.  "We know we are meeting our goals because every year they come back." He says it's important to remember that "we don't keep them. What we do keeps them."
By providing a space for lasting relationships to be formed, they engage with these kids in a way that they couldn't in a more direct approach. Each year they focus on a theme that highlights issues that kids face in their everyday lives: teen rights, drug use, gangs, etc. They're not candy coating reality; they're providing the foundation for long-term success.
The end customers for The Unity Games are the individual children, but it's their peer groups that ultimately decide whether their message will be taken to heart. Who are your end customers? Are they the same people who make the purchasing decisions? 
If your end customers and purchasers are different, how are you marketing to both? 
This post is part of the series Small Business Success Stories! Follow the rest of the series here. 
Stephanie Jonasson is a writer for Film & Company, LLC. When she is not helping small businesses define their brand, she enjoys curling up with a cup of tea and a good book. 
Rachel Lee-Carey is a producer for Film & Company, LLC. In her spare time she likes traveling and embarking on culinary adventures.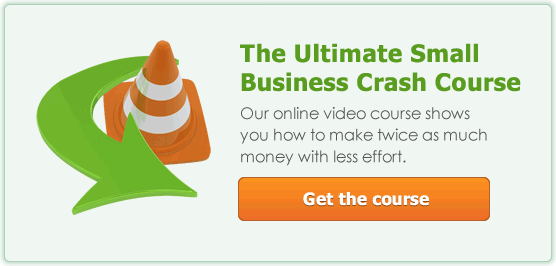 Related Posts: