It's the first week of April. How are your financials doing? It's time for a small biz check up. By now, all your financials on the first quarter of 2014 should be available to you. If not, get on your bookkeeper or accountant to reconcile your bank accounts and send you the Net Income Statement for the first three months 2014.
Let's go through the drill:
From Your Net Income Statement
Are revenues higher or lower than last year?
Which products or services are selling the strongest?
Is your gross margin percentage lower, the same or higher than last year?
What are your fixed costs as a percent to revenues?
What are your variable costs as a percent to revenues?
Too hard to answer? Here is a fantastic financial ratio calculator from Small Business Smarts.com that is easy to use and brilliant.
It works like a mortgage calculator, but instead of a house,  your business is the asset. Input the numbers they ask for. See how your profit ratios are calculated like magic.
Why should you care? Because isn't it better to know so you can make better business decisions?
A small biz check up is all about measuring past results and making course corrections to improve future results.
It will help you answer these kinds of questions:
Should you offer certain products or services if they're not profitable anymore?
Are marketing campaigns bringing in profitable customers?
Are you running the business with too much debt?
If your small biz checkup is great, doesn't that make you sleep more soundly?
Try the Financial Ratios calculator and let us know what you learn. We always love hearing from you.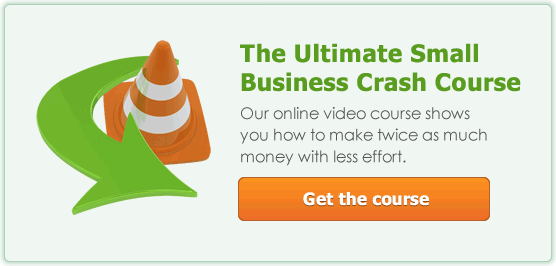 Related Posts:
Stay in the Loop