It was so much fun being on Doug Stephan's Good Day Show last week talking about Small Business Saturday. The AMEX Open folks started this movement in 2010 to encourage shoppers to make their purchases with locally owned small businesses. According to Verizon Small Business, it matters for three reasons:
The multiplier effect in your local community will knock your socks off.
For every dollar you spend at a local retailer, 48 cents is plowed back into the local economy. If you decide to eat at a locally owned restaurant or coffee bar, 68 cents gets reinvested into your community because these tend to be labor intensive businesses. And if you make your purchases at a big box store or a chain, approximately 14 cents recirculates in the local community. What this means is, if you spend locally, your single purchase has a 400% greater impact than if you don't. Holy cow.
Locally owned small businesses are job creators.
From 1993 through 2009, small businesses created 15 million jobs. Considering the recession of 2008, that's off the charts. Consider how many individuals and households were blessed as a result? And these can be come pretty cool jobs by the way. They include sales, marketing, web designers,technical support jobs, customer managment reps, cooks, food servers, bookkeepers and administrative support jobs among others. Some argue that most small businesses are solopreneurs with only one person running the whole show. DF Consulting, Inc, my private consulting practice is like this. But look deeper and you'd be amazed at the subcontractor ecosystem that keeps this little consulting practice humming. I've got an IT guy (who's worth his weight in fine diamonds), a bookkeeper, an accountant, a lawyer, a webmaster (who has saved my life), graphics designer, publicist and social media experts (who we call "Team DF"). Even if the direct impact isn't felt, the indirect impact on the small business ecosystem in your community is significant.
Small businesses are the engine of innovation.
Every big business started small by looking at the world a little differently. Did you know that the first prototype for a computer mouse was designed my Apple computer using a roller ball from deodorant they bought from the local drugstore? Let's not forget that if Steve Jobs and Steve Wozniak weren't such perfectionists, we wouldn't have iPhones and iPads to change the way we communicate with each other. I just came back from mentoring small businesses at the Quickbooks Intuit Connect conference in Silicon Valley. Did you know Quickbooks software was developed because Scott Cook wanted to create software so his wife could balance their checkbook more easily? Twenty years later, 55 million people use Quickbooks software. Granted, there is a lot of hard work and risk taking in between, but they will never let us forget how important a new idea can be and how many millions of lives can change as a result.
Online shopping used to be the most convenient way to shop, but honestly, I'm not so sure anymore.
Shipping times are unpredictable and if the wrong item is shipped or it's shipped broken, it's very difficult to get a live human to help you. And let's talk about those crazy shipping costs and restocking fees, shall we?
While you're making your list and checking it twice, remember that a dollar spent at a small business in your neighborhood is an investment in your future. It helps guarantee that when you need that resource five years from now, they'll still be there. I'm shopping small all year long, how about you?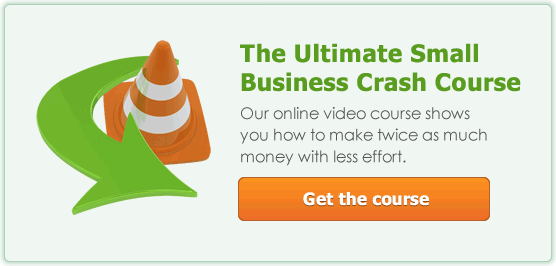 Related Posts: