If your small business ideas involve opening a wine store, consider the story of Amy Bennett and Jason Richelson.
New York magazine described the launching of their business in "Start Your Own…"
Amy and Jason had been dating for a while when Jason told her, "I want to start a business with you, any business."
Amy loved wine, so she proposed that they open a wine shop together. And building a small business around something you love is always a great place to begin when planning a new venture.
The couple began working to open The Greene Grape in Brooklyn, New York.
The Greene Grape is "[d]evoted to wines made with 'integrity, skill, and pride' (i.e., in small batches, by independent producers, on obscure châteaux)."
It is "a shop for the enlightened drinker eager to trace the liquid in his glass to the soil and toil that produced it."
The Greene Grape offers quality wines at low prices. Prices for bottles of wine range from $8 to $25. The most expensive wine is sold for $78 per bottle.
What was the most challenging part of opening the wine shop?
Amy and Jason had to coordinate the finalization of their lease and their liquor license. In order for the liquor license to be granted, the State Liquor Authority requires a location to be specified.
But then there's the chance that you sign the lease and don't get the license. It's kind of difficult to have a wine shop when you can't sell wine!
Amy and Jason overcame this obstacle by putting a loophole in the lease. If the liquor license didn't come through, the lease was not binding. The couple also hired a lawyer.
In the previous article about starting your own bakery, Erin didn't exercise the same foresight. She signed a lease before her loan came through. She was then left to scrounge around for the funds necessary to open the doors of her bakery.
When you launch your small business ideas, make sure you plan ahead like Amy and Jason did.
These are the start-up costs that Amy and Jason faced:
• Security deposit - $5,000
• Construction costs - $41,710
• License fees - $4,198 (Note: The license lasts for only three years)
• Legal fees - $6,005
• Start-up inventory - $100,000
• Total start-up costs - $156,913
These are the monthly operating costs that the couple faced:
• Rent and utilities - $3,674
• Staffing costs - $7,000
• Inventory costs - $35,000
• Insurance costs - $1,083
• Marketing costs - $3,000
• Total monthly operating costs - $49,757
In order to break even, Amy and Jason needed to sell 92 bottles of wine at $18 per bottle.
How did Amy and Jason pay to launch the wine shop?
They each had an apartment. So they sold the first apartment and took out equity on the second apartment.
In order to cut costs, Amy and Jason decided against any major construction. They used a simple decorating philosophy. Basic signage and an awning cost them $5,000. Plain wine racks cost them about $3,600.
When The Green Grape first opened, Amy and Jason didn't even have wine racks yet. Instead, they piled the wine boxes on top of each other.
When you launch your small business ideas, remember that simplicity can be best. Don't think that you have to spend a lot of money on interior design and decorations just to improve your image. There are always inexpensive alternatives.
Jason tried to cut costs by doing a lot of the work himself. For example, he installed the wine shop's security system.
For safety reasons, there are always two employees on the premises of The Greene Grape. The store is open 65 hours a week. That means that Amy and Jason must pay for 130 hours of labor.
The employees are paid $10 per hour, in addition to bonuses and health insurance. That brings the cost per hour for Amy and Jason to about $15 per employee.
In the New York magazine article, Amy joked that "[n]othing tests your political beliefs like being a small-business owner."
Years after the wine shop opened, how are Amy and Jason doing financially?
They were doing so well that they opened a second wine shop in Manhattan. On The Greene Grape website, Jason and Amy even offer online ordering and wine delivery.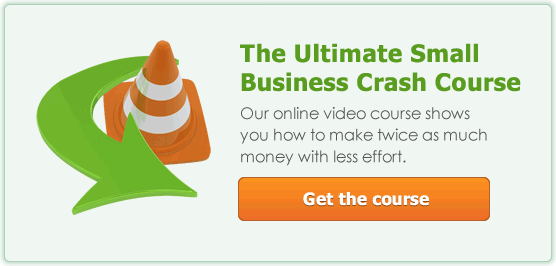 Related Posts:
Stay in the Loop