Small business online marketing tips are being pumped out all over the place, but how do you know who's right?  That's why we've been sharing some great advice from hand-picked small business owners and consultants nationwide.
Today we're sharing excellent advice from another small business leader, Jill Rowen, Sales and Marketing Coordinator of a NYC-based print shop.  Jill spearheaded the company's re-branding and Search Engine Optimization campaign, so she can offer plenty of advice on what works and what doesn't.
Here are Jill's top online marketing tips:
Tip 1. NOT PICTURE PERFECT: Google can't read flash or pictures. Make sure your web pages are content rich with keywords.
Tip 2. MORE IS NOT ALWAYS BETTER: Google ranks back linking sourcing as well as back links. One link to your site from a site with few links to other pages could very well be better for your key word ranking than having several links back from websites with multiple links. This is something Google does to prevent "link farming."
Tip 3. DON'T BE A BUMP ON THE BLOG: Having a link on a site means nothing if it's not coupled with original content – we're talking blogs. Get as many bloggers to feature you as possible. Remember to return the favor.
Tip 4. KEEP IT SHORT AND KEYWORD RICH: Blog posts should be 400-600 words with 4-7% of the content being the "keyword"(or phrase) you are trying to get your post to be ranked for.
Tip 5. GOOGLE'S SPIDERS DON'T LIKE COBWEBS: Update often—daily if possible. If your content stays fresh, Google will think you're active and rank you more highly.
Tip 6. NO SHAME IN YOUR GAME: Don't be afraid to self-promote or write your own press release. Just make sure this isn't ALL you ever do. But after all, why wouldn't you be your biggest fan?
Thanks for these helpful tips, Jill! If you'd like to contact Jill or her company, please see below:
Jill Rowen
Sales and Marketing Coordinator
(718) 361-2200
Remember, we've been sharing insightful online marketing tips from lots of great sources. You can find all these tips in one place-check out our top small business online marketing tips — great training you don't want to miss!
And if you get stuck, don't be afraid to hit the Panic Button. It's the only help desk for small businesses online. No nonsense. No kidding.
Don't forget to watch our training videos. Don't know what a P&L is? Don't know how to prevent bankruptcy? You can't miss these videos, available to you 24/7. Go to our Learn section to watch as often as you like. Besides finding great small business online marketing tips, you'll learn highly valuable tips you can't afford NOT to watch!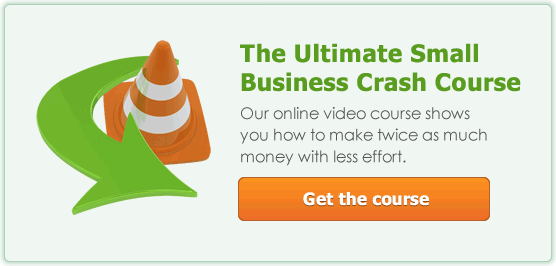 Related Posts: