Online marketing tips can save you hours of aggravation!  Learn how to take full advantage of the web with low-cost, highly effective small business marketing strategies today.
Since your online marketing strategy is so important to your business's success, we've asked small business owners and leading consultants across the nation for their top tips.  We got a record response, so be on the look out for great small business online marketing tips all this week and next!
To start us off, here are our top tips on small business online marketing:
Online marketing is all about driving more traffic to your website.  Here are a few helpful techniques that we have proven to be very successful.  In fact, we've made the top 6 spots on Google's results using these very techniques.
Take a good look at your website—are you doing everything you can to build up traffic?
Online Marketing Tip #1
Blog length: Are any posts longer than 500 words? Then edit the article to create two articles out of one. If the article is longer than 1000 words, you might even be able to create three articles out of one as a series on the same subject. Research has shown that if your posts are too long, your visitors will bounce off your site faster.
Online Marketing Tip #2
Internal linking: Are there any posts that do not link to other articles within your site? Internal linking will go a long way to encourage your site visitors to engage with your site.
You want them to read, linger, click around. Make it easy for them to do that. You'll be shocked about how much longer your visitors will stay if you add internal links to every one of your blog posts.
Just make sure the internal links are relevant and make sense. Your goal is to have visitors stay at least 2 minutes. That's an eternity on the Internet.
Online Marketing Tip #3
Keyword usage: Are there any posts that do not have a keyword-rich title? How about the URL for that post? Does it have a keyword-rich URL? Make sure your page title or blog title, URL and the very first line in your post or article are keyword-rich.  You should also include keywords in the body of your article or blog posts once a paragraph. Last, be sure to end with your keyword.
Not sure which keyword to target?  Seek something that's high in demand and low in supply.  Try Google's free service to find the best keywords for your business.
So, why are these small business online marketing tips important? It is because when you follow this advice, your blog posts or articles will attract more visitors. Why? They'll have an easier time finding your website online.
Your visitors will also engage more with your site and stay longer.
This article is just the beginning of our group of articles on small business online marketing tips. Stay tuned as we post more tips from around the nation.  For now, check out:
And if you get stuck, don't be afraid to hit the Panic Button.  It's the only help desk for small businesses online.  No nonsense.  No kidding.
Don't forget to watch our training videos.  Don't know what a P&L is?  Don't know how to prevent bankruptcy?  You can't miss these videos, available to you 24/7.  Go to our Learn section to watch as often as you like.  Besides finding great small business online marketing tips, you'll learn highly valuable tips you can't afford NOT to watch!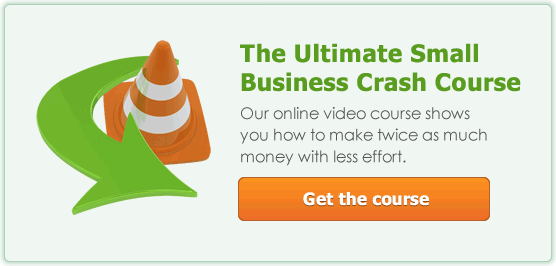 Related Posts: