We've outlined the best method to build and market a successful window washing business, using local Southern California company Southland Window Cleaning as an example. What sets Southland apart from its competitors? What's the secret to the company's success? Josiah Lynch, now junior partner in the family business, offers a simple answer to these questions.
Secrets to Small Business Success: Perseverance and Hard Work
There is no special sauce, no secret ingredient to their window cleaning supplies. There is only elbow grease and not giving up when you're tired and discouraged.
Though the answer seems obvious, the secret to small business success is how you work. Hard work is not just offering the best service for customers.
Secrets to Small Business Success: Don't Run Ahead of the Business
Hard work means taking challenges one day at a time. As a visionary, Josiah is tempted to think ten years down the road, but he constantly tries to remind himself to make the most of the present time. We all have big dreams, but don't let them cloud the issues at hand. Deal with them real time while they're still small.
If you have a large order or a big client, don't expand too large too soon. Wait until the orders come in on a regular basis to take on more expenses. Maximize all the resources you have every day. Squeeze every penny.
Secrets to Small Business Success: Make Time for Family
Hard work means being disciplined about separating business life from family life. The Lynch family often schedules days to the beach or meals together to take a break and put aside all other work to be with each other.  You say you're making all your sacrifices for your family, but then you never make time for them. You children are growing up. Your parents are not with you forever.
Secrets to Small Business Success: Learn From Your Mistakes
Hard work means learning difficult lessons. The company hired two or three workers in early 2008. When the recession hit, the first item customers cut was window washing. Southland was forced to downsize and eliminate those positions. Now, the company is more careful with its hires.
Secrets to Small Business Success: Work With People You Respect
Growing up with a family-owned business taught Josiah Lynch much about hard work. He also appreciated the experience of spending time and working together with his dad. "Hardly anyone can do that these days," he noted. The experience not only taught him about business, but it also strengthened the father/son relationship.
Perseverance and hard work will ultimately pay off.   Customers will appreciate the service, and they will repay you with repeat business. The secret to small business success for the Lynch family included the following:
Perseverance and hard work
Not growing too fast
Making time for family
Learning from mistakes
Working with people you respect
This is powerful advice for any small business owner.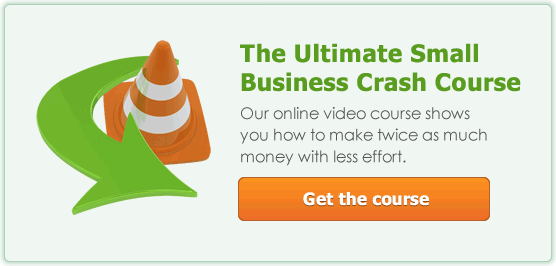 Related Posts: