Allen Kerr is best known for his donuts when the Arkansas State House of Representatives is not in session. As Representative for District 32, he takes his responsibility to the community seriously. His insurance and financial planning business, Allen Kerr Insurance, has been in operation since 1980 and it was his relationship with his customers that drove him into politics.
From the beginning, Allen knew he wanted to work for himself because it was the only career that offered unlimited possibilities. He jokes that at first, "I was hungry and had a house payment." But his roots in small business go back much further than that. His family had a history, going back several generations, of share cropping until they were able to buy the land outright. His parents started out with a small chicken farm and transitioned into a grocery store when big companies like Tyson made small poultry farming more difficult. Allen grew up working in his father's grocery store alongside his siblings. Their family work ethic was simple "You go to work early and stay 'til it's done."
When he was 19, his father passed away and the family struggled to keep the store open. Allen put aside his own plans and went to operate the store, but his father had been Captain of the ship and trying to navigate without him was increasingly difficult. Allen's mother struggled to assume her husband's role in the business and the store was ultimately sold a few years later. It was a difficult time for the family but it left Allen with a determination to never leave his family in the same position.
Looking around for new career opportunities, he found that all roads seemed to lead to insurance. After speaking with other business leaders in the industry, he began to recognize the potential in the home and auto insurance industry.  "At some point you have to listen to what God or fate is trying to tell you." He has always had a mind for numbers and legal documents and was happy to discover this is the majority of the work in insurance. "Turns out I was good at it" he quips. And The Allen Kerr Insurance Agency opened its doors.
Allen believes there are people who are wired to run small businesses, and there are those who cannot stand that level of uncertainty. His first office was "a closet with a desk and a telephone."  The cost of overhead and challenge of building a sales network kept him working long hours and left finances tight for his family during those first years. His wife at the time was not invested in the business' success in the same way that he was and it led to frustration. While not the direct cause of their later divorce, the business became a real strain on their marriage.
Still he pushed forward toward building a successful business: "Fear is something that kills most businesses. It's not really talent – it's fear."
In the late 90s, the insurance provider that he was working with began to offer financial planning services. So Allen and his wife,  Marliese attained their licensures together. Her role in the business is not focused on finance, but Allen wanted to make sure that she could continue to offer their services if anything should happen to him. "When my father died he left my mother high and dry. He was the brains behind the operation. He was the one who brought people through the door. She was good at running the ship, but he was the captain; he would guide it. I swore that I would not do that to my family."
The Allen Kerr Insurance Agency energizes its founder because it has unlimited potential, and its growth is directly connected to the work that Allen puts into it. He has the ability to control his own schedule and focus on services and relationships that will most benefit his company.  In the early years, he knew he couldn't stop with his own network: "You write your family and friends and you're gonna run out of prospects real fast."
While his competitors struggled to connect with the market in other ways, Allen looked to work he had done in realty and built connections with realtors. His plan was simple: everyone who buys a home needs insurance, and his would be the one realtors recommended. "Most real estate companies have their office meetings on Tuesday or Thursday morning, so every week I get in the car with a bunch of boxes of donuts and I take them to these real estate offices with my card. I've been doing that so long that I've got real estate agents who, if I miss a week, will call our offices saying 'where are my donuts?'"
These relationships consistently bring business and have proven worth the time that he invests to help them thrive. "You've gotta be consistent. A lot of other agents have tried this but they're inconsistent." By connecting with realtors, Allen is able to tap directly into a market of new homeowners who are moving into the state.  It's not just a business of relationships, it's about forging the right relationships.
It's not difficult to see why he has been so successful. Talking to Allen feels nothing like talking to a politician or an even an insurance salesman. His professionalism is never in question, but he speaks to everyone with sincerity and patiently listens to their concerns in a way that defies stereotype.  "I believe in hand-to-hand combat in sales – my hand into yours. Talking to you, listening to you. You tell me what you need and I go and find the product that fits your need. 90% of sales is listening."
Part of that listening process is providing only services that he would use himself. At one point The Allen Kerr Insurance Agency was offering auto warranties, but stopped because Allen did not like the product and felt it was misleading to customers. "If it's not something I would buy myself, with all of the information I know, then it is certainly not something I'm going to sell to somebody else." He has seen the value of building trust with his customers, who will often lump different services together through his company because they know he will be straight with them about what exactly they are getting. "I take my own investment advice," he says.
Of all the things Allen has done, donut runs included, the best decision he made was to bring his wife on board. Allen Kerr Insurance is theirs to develop and it succeeds or fails on their combined efforts. "I can trust her. She's got the same at stake that I do." She is detail oriented and works well managing their staff of five. This leaves Allen free to focus on policy details and building their customer base. Their division of labor fits their talents and reduces conflict.  "That's the secret of a husband and wife working together – don't do the same job."
He doesn't have to worry about Marliese being able to manage the business if he is unable to do so. She has all of the same certifications that he does and their partnership keeps her closely involved in the business' day-to-day operations. "She has been an extremely huge asset." By partnering, the business is something that they share instead of being something that threatens their relationship.
After 30 years in the insurance industry, Allen still remembers being the teenager working in his dad's store. It was his training ground for building quick relationships with complete strangers to make sales. I asked him about his responsibility toward the community and his first thought was of kids kids who sell cookies for fundraisers. "Ringing that doorbell for little kids is the hardest thing for them." He tries to encourage children wherever he can because he recognizes the courage it takes for them to overcome their fears and pursue their goals. It seems small compared to his work in the Arkansas Legislature, but it harkens closer to home. Whether a marriage, donuts, or cookies at the door — it's a business of relationships. 
Starting a small business raised unexpected issues in Allen's first marriage. How will your small business affect your family? What are you doing to compensate for this added stress?
Allen and Marliese work together well because they figured out a way to adequately divide their roles and responsibilities. How have you defined your own role with in the company in relation to partners? 
Claes Jonasson is the owner and founder of Film & Company, LLC.  He likes to draw and write fiction when he can grab a few minutes between media and design projects. 
Stephanie Jonasson is a writer for Film & Company, LLC. When she is not helping small businesses define their brand, she enjoys curling up with a cup of tea and a good book.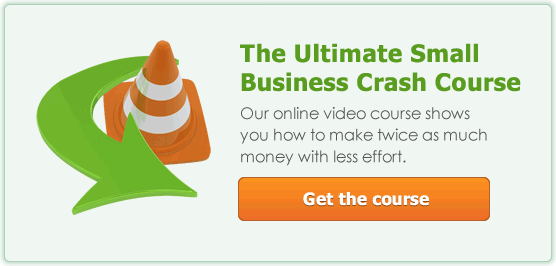 Related Posts:
Stay in the Loop