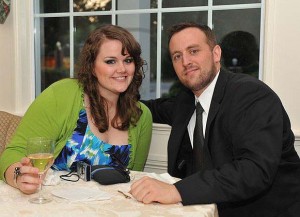 We had so much fun talking with the Beards that we weren't able to fit all of the good tips they shared in one post. So here is part two of our adventures with Michael Beard Photography.
Working with a couple on their wedding day is all about creating a positive customer experience that takes the stress out of their photos. This requires a hands-on level of responsiveness. "I find that, especially when it comes to brides, they need to hear from you immediately," says Jenna. "We are a big part of someone's wedding day. They want to feel that we are on the same page. If they email me with a question that I don't know the answer to right away, I'll respond back: 'I don't know but I'm looking into it.' They have enough to worry about with their wedding – stressing about every detail. We don't want photography to be something they are stressing about."
The build-up to the big day is crucial. Jenna and Michael will meet with their clients several times prior to a wedding, often to take engagement photos, but also to build a rapport that allows the couple to be comfortable with the Beards and the process. When it comes to the big day, they want to know how everything will be staged and the schedule so that they can be in the right places at the right time.
Their experience over the last several years has equipped them with an arsenal of tricks to get candid shots from even the shyest of subjects. It shows in their work. They have a very candid style, but each wedding they photograph shows the couple's personality and is unique to them. "The fact that we are a husband and wife team is really different," says Jenna. She takes the "emotional" perspective, while Michael is more focused on the tech end. They bring a male and female perspective to the occasion and this helps round out the spectrum of moments that are captured.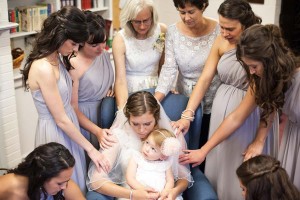 "We split up when we shoot weddings," Jenna explains. Brides feel comfortable with her taking photos as they get ready, while Michael spends time with the groomsmen. Moments happen quickly during weddings and having two people makes it easier for them to capture as much as possible. Because of their experience working with so many weddings, they are often called in to help answer questions as the day progresses. "There have been weddings where I've told them how to cut the cake."
Michael Beard Photography is hands on and their clients love the service. Happy couples often post their wedding pictures on Facebook and rave about their experience. Bridesmaids have also proven an excellent source of promotion and referral. They see the Beards photographing their friends' wedding and then want to hire the Beards when it comes time for their own weddings.
Jenna and Michael are picky about their clients, preferring to work with couples who are looking for the kind of services that they offer. "We pray a lot for our business and our clients," says Jenna. "We have heard horror stories where photographers are sued for missing a moment at a wedding. There are nightmare situations for any business. We have felt like we have been very blessed with our clients. We also have a really good contract." Jenna laughs. "So in case anyone does want to sue us, we have a seven-page contract that (hopefully) covers everything."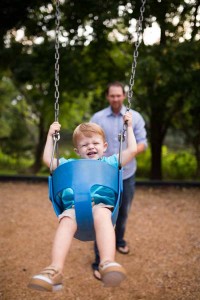 As the business continues to grow, Jenna and Michael constantly look for ways to develop their craft and maximize the products and services that they offer. One big step for them was to offer clients and their guests online the ability to purchase from online photo galleries, rather than just handing over a CD of pictures. This gives them instant feedback on which photos people liked and brings new revenue as they sell prints.
Pricing has proven a tricky issue for this small business. Jenna warns other entrepreneurs to: "Think for a long time about what you want to charge and what you are really worth. Because once you start it is really hard to jump price categories. When we jumped from $1500 to $2300, we could definitely tell. We were switching to someone who really saw the value in what we did, and didn't care so much about what we charged; as opposed to a bride who was like 'oh, we like your pictures and you're in our budget. Now we are trying to play catch-up a bit and market to a totally different client." Because so many of their customers come from referrals, changing their prices has left them "starting over in some ways." It also caused some tension as friends of former clients do not always understand why prices were increased. Yet, the change was needed, as the old prices didn't adequately account for the time involved in all aspects of working with their clients.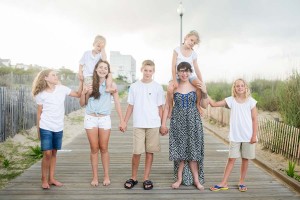 A significant number of customers find their way to Jenna and Michael online. Using SEO techniques on their blog has been a big marketing boost. Over the summer a post about a family portrait the Beards shot immediately brought in business from other vacationing families who found Michael Beard Photography through web searches. They were surprised by how similar the families were. Jenna describes: "A large family, vacationing in Delaware for a week, who haven't seen each other in a while, and they want that candid photograph style. We didn't think that we would find this tiny little niche over and over and over." Family portraits won't be their primary business, but it helps fill in gaps between weddings and engagement photography.
The rule of thumb when marketing yourself online, according to Jenna, is: "If you don't have a great shot, you don't have to put it out there." Tell your client's story with your best work. "Put out what you want to attract." If a client has a specialized request, the Beards' will photograph it, but it may not be used for marketing. "We definitely get the kind of client we are trying to market to if we put out the pictures that they are looking for."
Michael's key to success underpins their core philosophy as a couple: "Become an expert at what you do. Having people think of you as an expert in your field is really important." People are more likely to pay you (well) for your services if they see that you hold expertise in your field. "You see photographers who have been shooting the same for 30 years. We are always learning and always willing to adapt to new styles." The industry is ever evolving and the Beards keep up to remain relevant. "We have to be adaptable to whatever is happening in the industry." Jenna adds that a dose of grace is helpful. "Not being hard on yourself, because sometimes Michael's like 'I hate every picture I take.'" Sometimes it's important to step back and remember why they liked photography in the first place.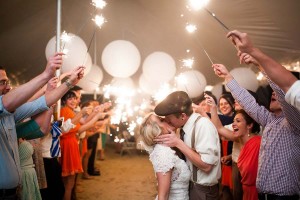 At the end of the day, Jenna says: "we want people to look at our photos and say, 'that looks like a Michael Beard Photography photo', but also feeling like their wedding day was special because it was photographed that way." What started as a favor for a friend three years ago is growing into a profitable business and the Beards are grateful for the opportunities they have had. "I feel really lucky that we were able to take a hobby of ours and turn it into a profitable business."
Jenna and Michael's website and social media efforts have helped them attract and engage potential clients they would otherwise never have met. Is the online presence of your business up-to-date and engaging? Can it be better?
Michael talks about becoming an expert in your field and also to continually improve, all with a mind to provide the best product, the best service for your clients. Do you have a plan for how to continue to grow in your field? What are 2 things you can do in the next 3 months that will help position/reinforce you as an expert?
Jenna and Michael found that their client base changed when they had to raise their prices, but raising prices was necessary for the sustainability of their business. Is your pricing set to truly cover costs and all variables included? If you need to raise prices, how will you communicate with your current clients? How will you find new ones that are a better fit for the new pricing structure?
This post is part of the series Small Business Success Stories! Read more here.
Claes Jonasson is the owner and founder of Film & Company, LLC.  He likes to draw and write fiction when he can grab a few minutes between media and design projects. 
Stephanie Jonasson is a writer for Film & Company, LLC. When she is not helping small businesses define their brand, she enjoys curling up with a cup of tea and a good book. 
Together, Claes and Stephanie design websites and online presences for small businesses and non-profits, helping them tell their story and connect with customers.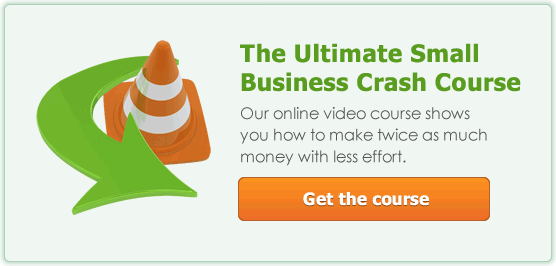 { 0 comments }