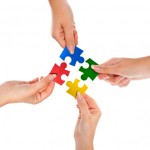 Team DF has compiled this amazing top 10 small business wishlist.
The costs are minimum, but the returns can be huge. Don't just buy gifts this Christmas; make investments in people's futures.
All the books and resources below are designed to help small business owners thrive in any economic environment.
Moo.com Business Cards, $19.99+
These guys offer amazing quality at an affordable price. And their designs are beautiful and customizable.
The Age Of The Customer by Jim Blasingame, $18.98
Jim Blasingame has been promoting well-run small businesses for twenty years. He knows his stuff and this book is worth your time.
The Highest Calling by Larry Janesky, $49
I've used this book as the basis for my seminars. It comes with a workbook. The story is a turnaround. It has timeless wisdom from a man who built $100 million business from nothing.
Rory Vaden's Boost Your Self-Discipline with a 7 Week Online Training Course, $99
No one understands how to overcome procrastination so others can find their destiny like Rory. He interviewed me this year; I've read Take The Stairs, and if you have even a little difficulty staying on track, this is a small investment. It has the potential to reap big rewards. I may sign up as one of my New Year's resolutions.
WeWork Remote Office Membership, $45+
Big cities are expensive. WeWork gives you ultimate flexibility when you're getting your business off the ground. The vibe in these spaces is also very energizing.
How to Get Unstuck By Barry Moltz, $13
Barry knows what it means to lose millions and to make millions. Now he's showing the rest of use where the landmines are. Business Insanity radio, his show, has interviewed me several times and this book is probably a classic every small business owner should read.
Start Your Own Business by Rieva's Lesonsky, $4
Rieva Lesonsky is a shining star in the small business ecosystem. Anything she writes is worth your time. She's an expert who gets it. And the price? Buy this book instead of one large latte. It could change your life.
Subscription to Entrepreneur, $12+
Entrepreneur Magazine has some of the most useful content on small business on the web. I'm a contributor to Entrepreneur. This subscription is really an investment in your future. Take one trip less to the movies and consider this subscription.
Toggle Time Tracking Software, $5 / Month
Time is your most precious asset but how many of use really do a great job of tracking it, myself included? For those of you in service businesses, if you don't keep track of your time on projects, you're losing big money, guaranteed. Toggle will help you.
Accounting for the Numberphobic; A Survival Guide for Small Business Owners by Dawn Fotopulos, $16
If you're running a small business you need to read this book; not because I wrote it. In fact, I searched for years to find a book with this content so I didn't have to invest two years of my life writing. This book is the foundation for any small business owner. I have saved hundreds of small businesses that would have failed until they learned this content. Don't become a statistic. Read this. Learn how to keep score. You can read the comments on Amazon.com. They're real.
"The best book on small business I have ever read"
"This is a very important book. How come I didn't have this 30 years ago when I got started?"
"I'm making this book recommended reading to every one of my clients"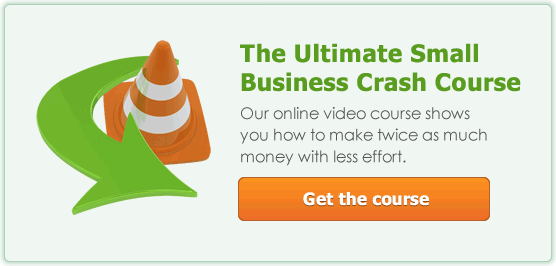 Related Posts: