Figuring out which small business online marketing tips to use can include a lot of factors. That's why we've been sharing some great advice from small business owners and consultants nationwide.
We've got excellent advice from not just one, but two small business leaders.  Today, we'll start with Ryan Evans, President of Rand Media Group, which develops and manages integrated online marketing campaigns for small and mid-sized companies.  These great tips will make your small business marketing strategy boom.
Here's Ryan's advice on marketing online:
Tip 1. Create a blog that talks about something interesting to your target market. Take time to respond to every comment.
Tip 2. Participate in your industry's "blogosphere." Leave thoughtful comments on other blogs and praise other bloggers in your industry. Your kindness will often be repaid with reciprocal attention.
Tip 3. Write guest posts on blogs your target market is likely to visit.
Tip 4. Utilize HARO (Help a Reporter Out) to find media opportunities.
Tip 5. Implement a Pay Per Click campaign (through Google, for example) or advertise on Facebook with interesting ads and unique landing pages tailored to each ad.
Tip 6. Create a Facebook Page. Post content that will be interesting to your audience and interact with fans on a regular basis
Tip 7. Create a free tool or resource that is useful to your target market
Tip 8. Optimize your site for SEO using best practices.
Tip 9. Send emails regularly to customers and prospects who have signed-up for your email list.
Thanks, Ryan, for these great tips!  If you'd like to contact Ryan or his company directly, please see below:
Ryan Evans
President
(800) 394-0228
Rand Media Group
Chicago, IL
These were some pretty insightful online marketing tips!  Be sure to check out "Part 2″ of this post - Small Business Online Marketing Tips: Notes from the Field - Pt. 2.  You can find all these tips in one place: check out our top small business online marketing tips — great training you don't want to miss!
And if you get stuck, don't be afraid to hit the Panic Button.  It's the only help desk for small businesses online.  No nonsense.  No kidding.
Don't forget to watch our training videos.  Don't know what a P&L is?  Don't know how to prevent bankruptcy?  You can't miss these videos, available to you 24/7.  Go to our Learn section to watch as often as you like.  Besides finding great small business online marketing tips, you'll learn highly valuable tips you can't afford NOT to watch!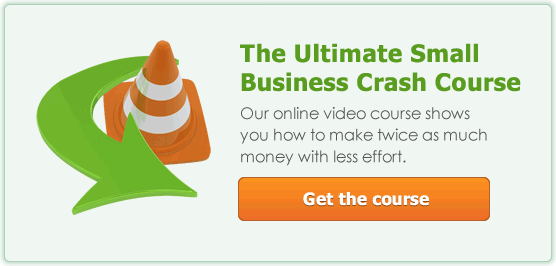 Related Posts: