Online marketing is the wave of the future—small businesses online marketing tips can help you reach your targeted audience for just a fraction of the cost. There's a lot of advice floating out there, but not all of it you can trust.  That's why we've been posting great advice we handpicked from consultants and small business owners nationwide.
Today's top tips come from Ashley Kemper, Marketing Strategist at Blue Fountain Media, a highly-respected NYC web-design and online marketing firm.  Her firm has many high-profile clients like the United Nations and the NFL, so Ashley is certainly very qualified to give an online boost your small business marketing strategy.
Here's Ashley's advice:
1. GO WHERE YOUR CUSTOMERS ARE: Small businesses already have a lot on their plate without being pulled in dozens of different directions when it comes to social media. Take a look at the overall social stratosphere before you start signing-up and creating profiles. It is important to make sure the audience you want to reach already exists on a given platform.
Is your audience really on Facebook? If you cater to a younger crowd, it's a pretty safe assumption you'll find them there.  However, if you need to reach senior-level business executives, for example, you're better off looking on LinkedIn.
2. BE FAST OUT OF THE GATE: Unless you already have great name recognition, online profiles can take weeks or even months before they start to gain significant numbers of fans and followers organically. Give yourself a quick boost by emailing existing contacts and letting them know they can now find you online.
For even greater results, run a simple online contest or promotion requiring people to connect with you to win. Anything with the word "FREE" next to it is guaranteed to gain attention quickly.
3. MAKE IT SNAPPY: People engaging in social media sites have come to expect information in the form of short snippets. Anything longer than a sentence or two is going to be skimmed over in search of a great one-liner.
Don't give up on longer content, though. Post brief headlines or overviews of an issue and provide a link to the full article on your website or blog.
4. LEAVE YOUR SUIT AND TIE AT THE OFFICE: Social media grants the power to present a relatable, human face to your brand, especially for small businesses. Avoid being overly formal in tweets, posts and updates.
Instead, opt for a conversational tone that invites responses and discussion from your fans. Get personal by asking fans to upload stories and photos of them interacting with your business.
5. LEVERAGE THE POWER OF YOUR AUDIENCE: Traditional business communication with clients or customers used to be a one-way street.  Not anymore, as social media makes it possible to encourage dynamic interaction.
Need an idea for next month's feature flavor, new service locations, or a website update? Don't waste valuable time with fruitless research. Pose these questions directly to your followers and find out exactly what your customers are looking for.
6. GET OFF THE SOAPBOX: Tempting as it may be to link to your website in every status, try to limit the amount of self-promoting material you post. Potential fans will quickly skip past overly promotional profiles as quickly as they flip through infomercials on television.
Instead of just talking about your brand, establish yourself as an industry expert by posting insights into your field. Current events, new trends, pop culture references and insider tips all make for great content.
7. FOLLOW THE NUMBERS: Nearly all social media platforms have a way to track the growth of your followers. Free services like Crowdbooster can chart follower growth and engagement, allowing you to see what content is most interesting to your audience.
For even greater insights into how users interact with your page consider a paid resource like Raven or Trackur to monitor your overall online reputation.
Thanks for these helpful tips, Ashley!  If you'd like to contact Ashley or her firm, please see below:
Ashley Kemper
Marketing Strategist
Blue Fountain Media
New York, NY
(212) 260-1978
We've got more advice coming, so be sure to check out our next post coming out shortly. In the meantime, check out our top small business online marketing tips — great small business training you don't want to miss!
And if you get stuck, don't be afraid to hit the Panic Button.  It's the only help desk for small businesses online.  No nonsense.  No kidding.
Don't forget to watch our training videos.  Don't know what a P&L is?  Don't know how to prevent bankruptcy?  You can't miss these videos, available to you 24/7.  Go to our Learn section to watch as often as you like.  Besides finding great small business online marketing tips, you'll learn highly valuable tips you can't afford NOT to watch!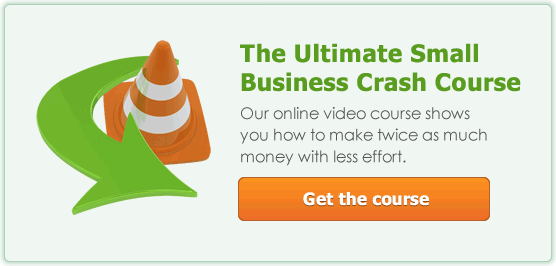 Related Posts: