Searching for small business online marketing tips to optimize your marketing strategy? We've been sharing all the tricks of the trade to help you market right and for less.
Today we have some timely advice from Anna Hutson, whose firm specializes in online marketing strategy for small businesses. Let her helpful tips help your small business today!
Here what Anna had to say:
1. DO YOUR COMPETITIVE RESEARCH:

It is important to understand what your customers or clients are searching for online. Often the keywords you may think your customers are searching for to find you are not the keywords that are actually generating the most searches online.
Spend time doing keyword research and understanding how customers are searching for your products or services online.  Then incorporate what you find out into your online marketing efforts and website optimization process.
It's also important to benchmark your top competitors against these search terms.  Keep doing this on an ongoing basis to see how your online presence stacks up against the online visibility of your competitors.
2. USE A COHESIVE MARKETING STRATEGY:

Make sure all your online advertising and content is consistent with your current promos, specials, and pricing. Far too often, especially with small businesses, we see outdated pricing on Pay Per Click ads (for example), when the website shows the most recent pricing or special.  Sounds simple, but it is often overlooked and is very important.
Update Pay Per Click ads, website, social media profiles, and any offline promos to reflect current specials.
3. MAKE YOUR ONLINE MARKETING PERSONAL:

It's a lot easier for small businesses to interact directly with users, "followers," and "fans," because it feels more personal coming from individuals you see when you are at the store.  So make sure you respond directly to individuals.
Stories can help bring a human side to your social media profiles. Day-to-day life at your company, how it was founded, inspiration for products/services, and so on can be great content.  Beyond this, make sure to post non-business related items occasionally.
If you don't know where to start, look at your fans. They can be some of your biggest promoters. Encourage them to share their stories. Generating brand, product, and service advocates is paramount for small businesses seeking to grow.
Thanks, Anna, for this helpful advice!  If you'd like to contact Anna or her firm directly, please see below:
Anna Hutson
Senior Account Executive
Formic Media, Inc.
(503) 517-9059
www.formicmedia.com
Be sure to look for even more outstanding online marketing tips coming your way tomorrow!
In the meantime, check out our top small business online marketing tips — great small business training you don't want to miss!
And if you get stuck, don't be afraid to hit the Panic Button.  It's the only help desk for small businesses online.  No nonsense.  No kidding.
Don't forget to watch our training videos.  Don't know what a P&L is?  Don't know how to prevent bankruptcy?  You can't miss these videos, available to you 24/7.  Go to our Learn section to watch as often as you like.  Besides finding great small business online marketing tips, you'll learn highly valuable tips you can't afford NOT to watch!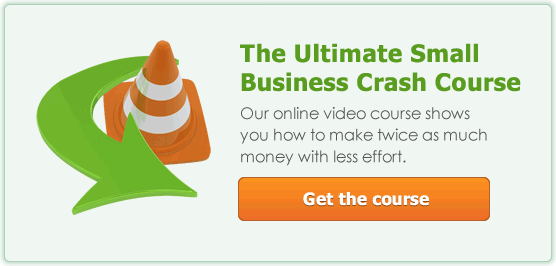 Related Posts: