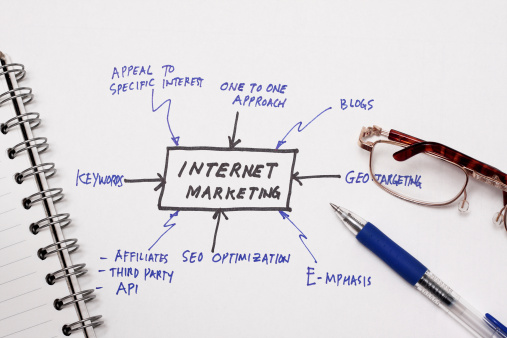 Marketing your small business online can be a confusing ordeal. There are many options available, which can make it difficult to put together an advertising plan that is the most effective for your small business.
When marketing your small business, you want to be sure that you're placing your advertising bucks in the place where you'll gain the highest ROI (Return On Investment).
Our Social Media/ Online Marketing Guru, Melea Seward and In-House Small Business Expert and Coach, Dawn Fotopulos have brought us the tips below on marketing your small business through Facebook and Google Adwords.
The Advantages of Facebook Ads
1) You can target local markets.
Facebook gathers a tremendous amount of demographic data. The ads allow you to use that to your advantage.
2) You can create an ad around your company's fan page.
If someone is looking at an ad that appears on their Facebook page and they see that seven of their friends like a business, product, service, band, etc., they may click because they see  social proof that they might enjoy it too. And, as a bonus, they may end up liking your page.
3)  You can target people by social relationships.
Facebook gives you a variety of predictive variables when placing ads, such as geography, age, and education level, and it also gives you access to user's personal relationships. People trust their friends, and are more likely to pursue something that their friends are into.
4) Drives down cost of acquisition.
The World Journalism Institute  uses Facebook Fan Pages extensively to advertise their one-week intensives held at The King's College every year, and it has driven down their cost of acquisition. They receive lots of inquiries via Facebook, which makes for a higher ROI.
One final note from Melea as you begin looking into marketing your small business through Facebook advertising:
When writing a Facebook ad, remember that they appear on the page differently than Google Ads and they appear not when people are specifically searching for a thing, but when they are browsing around Facebook. Include images and remember, it pays to be catchy.
Of course, social media isn't the only form of internet advertising! Google AdWords is another option for your small business, but it might be harder to tell if that option is right for you. Here are some things to keep in mind.
Is Google AdWords Right for Your Company?
1) You choose the keyword strings.
Create an ad and tell Google what keyword search string a user might put into Google to make your ad appear.

Example: if you're a high-end ice cream store in Hoboken, NJ you might have an ad that appears when someone types in: "Gourmet Ice Cream Hoboken" or "Best Icecream in NJ".
2) There can be high competition.
Keep in mind that you are competing against other advertisers for your ads to appear, so there may be many sponsored ads on the Google Search Page Results.
3) Reach your audience through partners.
You can choose to have your ads show up on similar/related sites as Adwords next to content that is similar to what you are selling.

Example: Are you a direct-to-consumer used book seller? You could have an ad on a book review blog (who has opted in to be part of the Google Network of advertisers).
If you don't think Google AdWords are the right option, but you don't think Facebook Ads are quite enough, another way to leverage social media as a part of your marketing strategy is to use Twitter.  But while it's pretty easy to understand the logistics of Facebook Ads and Fan Pages, paid advertising on Twitter can be a little more overwhelming. Here are some basics that may help you decide whether Twitter Ads are a good option for you.
How Twitter Ads Work
1.  You can promote your account OR your tweets.
By promoting your account, you attract new followers who will start to see all of your tweets and be new connections for your business.

By promoting a specific tweet, you can target users with a particular message. This is how you promote an special offer or product.
2. You can target users with specific interests.
Twitter makes it easy to promote your business to people who are interested in related things and are more likely to pursue your ad.
3. You can target a specific location.
No need to worry that your small, local business in Rhode Island is going to end up on Twitter feeds in New Mexico…or London. Twitter will target your ads to people in the specific places you choose.
So whether you're an ice cream shop in Hoboken or a used bookseller, Google AdWords, Facebook, or Twitter may be just right the right tool for marketing your small business.  Have you had particular success with one or the other? We'd love to hear your input in the comment section below!
Contributing authors: McKinley Cobb, Dawn Fotopulos, Elizabeth Suzio.
This post is part of a series on Marketing Your Small Business.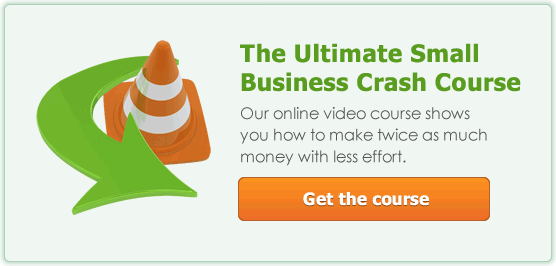 { 0 comments }