A social media manager is an important asset to any small business. A company's social media presence helps establish brand awareness, cultivates a company's reputation, and helps reach out to customers.
Hiring a social media manager to oversee these efforts can greatly benefit a small business. However, it requires more thought than just hiring someone who uses Facebook a lot.
Best Small Biz Help has consulted dozens of experts to get valuable advice on how to help small business owners hire a social media manager for their company.
Facebook, Twitter, and FourSquare are a few important platforms that are utilized by various companies. Creating a Facebook page for your company can generate interest but if it is not managed properly then potential customers could be lost.
Social media managers oversee the creation and delivery of quality and consistent content. They want to make the company shareable and retweetable.
If you have 1,000 loyal fans you have the ability to reach one million people.
Nicole Krug, founder of Social Light, which is a "business strategy company specializing in brand marketing and social media," knows that finding the right person to craft a social media campaign is crucial. Krug tells small business owners:
"You are looking for someone who stays on top of the changing social
 networks and is able to gauge what is right for your company."
Krug explains that, "these are the people who are on the front lines of your social sites. They will post content and attempt to develop
 relationships with fans and followers of each network to create loyalty and 
ultimately revenue for your company."
She continues that, "social media has matured into a comprehensive communications channel," and thus the job requires extensive knowledge and experience. It is very important to hire a social media manager for your small business.
A social media manager would help your company stay ahead of online trends, reach out to potential customers, cultivate your relationship with current customers, and help your small business grow.
It's a #socialmedia #revolution. Are you ready? bit.ly/WokxJS #smallbiz #smallbusiness #biztips #marketing via @bestbizhelp

— Chelsey Lamwatt (@karolynchelsey) December 2, 2012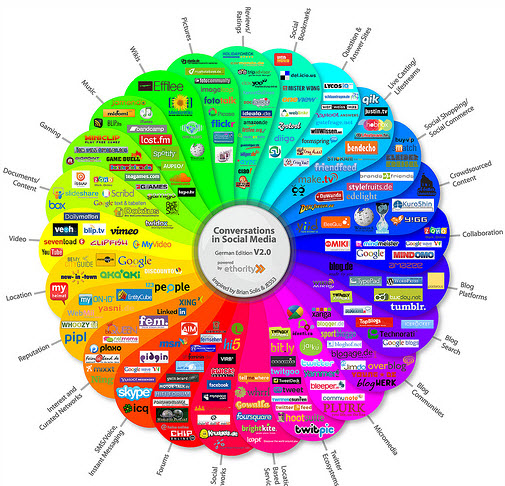 Related Posts:
Stay in the Loop