Competing against big-box stores is tough for small businesses. New York City was so concerned about the possible negative effects on their communities that they completely forbade Walmart from building within their boundaries. But chain stores are just about everywhere today. When you can't compete on price, how are you supposed to compete?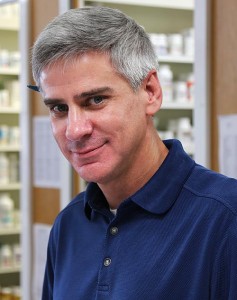 Phillip Judd is a soft-spoken man who fields our questions with a shy smile. He has run The Drug Store in Little Rock since 1992, going up against major corporations like Walgreens, USA Drug, and Kroger in the pharmaceutical market. He acquired the single-location business shortly after graduating as a pharmacist, along with the debt its former owner had accrued.
Knowing little about banking or even what he was really getting himself into, he focused on building excellent customer service. "I treat people the way I would want to be treated."
It worked.
Phillip was able to pay off the debt and now fills 7-8 times the number of prescriptions as when he first started.
As for the major pharmacy chains coming to town: "I'm sure its curtailed growth to a certain point but we inherit a bunch of customers because it takes a couple of bad experiences there and they'll come in here." In fact, he says his competitors' methods of customer service can be his "best form of advertisement."  He's not the only one in the industry that has noticed the power of customer service to boost sales.
One pharmacist he has watched closely owns a series of pharmacies on the east coast and purposely selects locations next to chain pharmacies just to capture the customers they mishandle. Anything to do with medication and insurance companies brings stress and often confusion into a customer's life. Phillip combats this by creating a safe place where customers can come and have their questions answered by familiar faces.
Picking up prescriptions from The Drug Store is a small-town experience in the city. Phillip now employs a staff of 7 to meet demand.  He and his employees habitually have prescriptions ready and waiting for checkout just from seeing a customer's car pull-up outside their front window.
Not a lab coat is in sight as everyone prefers friendlier scrubs and the occasional Patagonia jacket to combat the militant air conditioning of summertime. Things are informal in this corner of the world with customers discussing their vacation plans as easily as they discuss dosages and contraindications.
The recession and changes in insurance has left some people struggling to pay for prescriptions. Phillip works with them to create payment plans or find manufacturer discounts so that they can get the care that they need. If his customers cannot get to his location, he delivers or even mails their prescriptions – all the while following up to make sure they understand their medications. The result is customers who remain loyal for decades and show their thanks through a rapidly growing collection of handwritten notes.
This culture did not just happen on its own. Phillip has chosen to "overstaff" his store (according to industry standards) in a way that allows one-on-one interaction with each customer. Whereas big box pharmacies measure their productivity based solely on units sold, he wants to know if his customers are satisfied. That kind of environment depends heavily on enough staff being available to meet each customer's needs.
It's a balancing act: on one hand he has salaries cutting into his bottom line. On the other, he has a fiercely loyal customer base that is not afraid to promote his work. He takes it in stride, "I don't have a country club membership. I don't have a boat. I try to keep it simple." He is trading some short-term profits for long-term stability.
Plans for global domination are not in the works. He has had opportunities to expand but prefers to focus on building the best business he can in their current location. He reminds his staff regularly that customer service must come first if they are to succeed. "When we mess up, people are a little more forgiving. If you're nice to everybody you build up a little credit with them. We're all humans and we all make mistakes." It's all about building the lifetime value of a customer through strong relationships.
I asked Phillip what his biggest mistake was in starting The Drug Store. He paused thoughtfully, "I would have listened more. People give you clues. You've got to pay attention to the customers. That took me a little bit of time, but we're getting there. It's a constant struggle."  It is one well worth fighting if The Drug Store's success is any indication.
Phillip found his competitive advantage to be excellent customer service. What would your customers say if asked about how you do business?
Long term stability and short-term profits can be at odds at times. Is your focus on the short-term or long-term clear and are you consistent in that focus?
Pharmaceuticals is a market seemingly dominated by deep-pocket, large chains: yet Phillip has found a niche and thrives. What is your niche?
This post is part of the series Small Business Success Stories! Follow the rest of the series here. 
Claes Jonasson is the owner and founder of Film & Company, LLC.  He likes to draw and write fiction when he can grab a few minutes between media and design projects. 
Stephanie Jonasson is a writer for Film & Company, LLC. When she is not helping small businesses define their brand, she enjoys curling up with a cup of tea and a good book.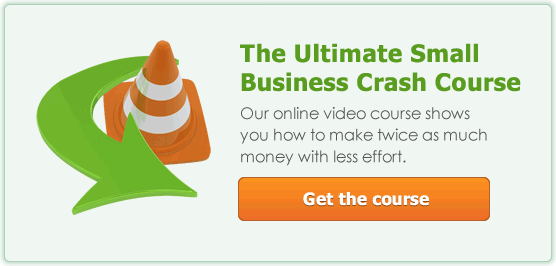 Related Posts: